Audio MusiKraft announced their new Nitro Series cartridges.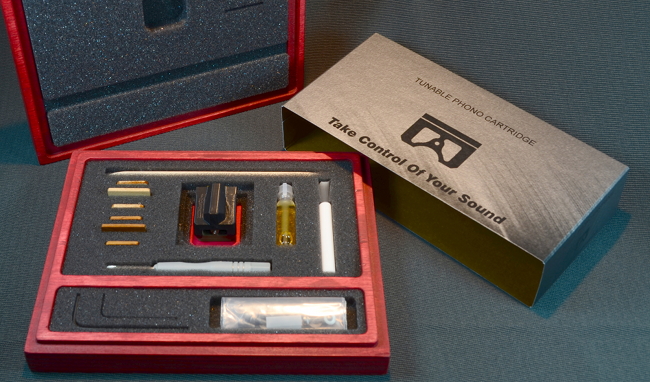 Source: Press Release, Last Accessed: 2019/11/09
Audio MusiKraft recently announced the new Nitro Series cartridges. The Nitro series is up to now their most advanced series and the company says that these are the world's first and only "Tunable» and Customizable" phono cartridges. The complete kits are offered in two motor versions (Nitro 1 and Nitro 2) and in four shell (body) alloys to choose from.
Each kit includes an improved generator, three (3) pre-selected optimal "tonewoods" (chosen by MusiKraft) to cover a large musical and sonic spectrum, and comes standard with the damping oil treatment and all the necessary voicing, and installation tools in a newly designed wooden jewel box. The Nitro series alloy models are the Aluminum (Al, clear or champagne anodized), Lithium (Li, mirror - hand polished), Magnesium (Mg, chemical conversion coated), Bronze (Br, gold plated) and Bronze Collectors (Br, six distinct patina artworks), with MSRP from $2,879 to $4,139 (USD).
Beyond the stylus and the cantilever quality, the magnetic field is one of the fundamental properties of the physical cartridge environment and Nitro Series' motors have an improved magnetic field and core composition to attain the best sound, the company says. All the models feature fully modular design for interchanges between motor, shell, and wood at will, a tonality and resonance controllable system, three voicing fine-tuning micro set screws, sharp perimeter edges for trouble-free cartridge installation and alignment, five different geometric positions for overhang adjustment, wide front clearance for stylus ease of view and are machined with very high precision (±0.001-inch).
For more information: https://audiomusikraft.com/
---