Audiovector introduced the new "R" loudspeaker Series.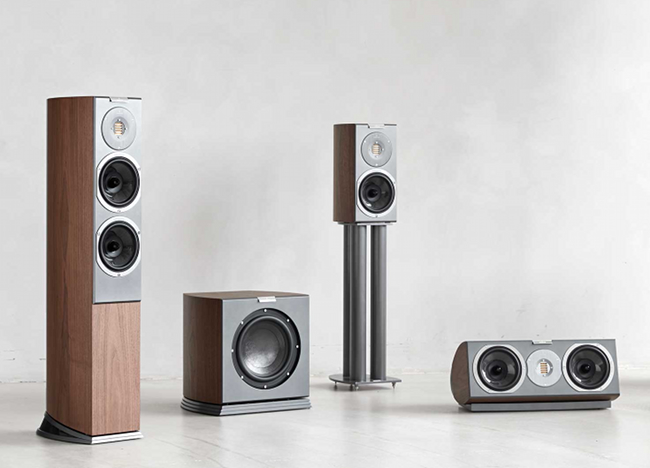 Source: Press Release, Last Accessed: 2019/11/04
Audiovector recently launched a new series of loudspeakers: the R-series, a loudspeaker line based on a mixture of evolution and new inventions. Everything that a designer believe a pair of loudspeakers should ever deliver, R-series does to perfection, the company says.
The series includes the R3 floorstander, the R1 standmount, a center loudspeaker (R C) and an active subwoofer (R SUB). The R3 is a 2.5-way, bass reflex design with two 6.5-inch carbon mid/woofers and an A.M.T. type tweeter, while the R1 is a 2-way, bass reflex design with one 6.5-inch carbon mid/woofer and the same tweeter.
Except the sub, all models are available in three variations, the Arreté, the Signature and the Avangarde, while there also the possibility to upgrade the R3 and the R1 to Active Discreet level, making them both active and wireless, capable for high resolution 24/192 streaming. The Arreté models feature the Audiovector Freedom Grounding system which, according to Audiovector, eliminates distortion and improves overtones, lowers the noise floor, and increases image depth and focus.
All R-series speakers use a tilted plinth. This way, they avoid standing waves in the cabinets and an improved, elegant looks. The plinths have a built-in steel spring holding the spikes to rid the speakers from the mass of the floor.
The R-series will all be available in four standard matte colors: Italian Walnut, African Rosewood, Black Ash, and White Silk. As always, the company offers custom piano colors on request. Black cloth grilles are included with all speakers, and all Audiovector S/Si/SR-series can be upgraded to the R-series. The SR-series is discontinued.
For more information: https://audiovector.com/
---