Berkeley Audio Design unveiled the Alpha DAC Reference Series 3.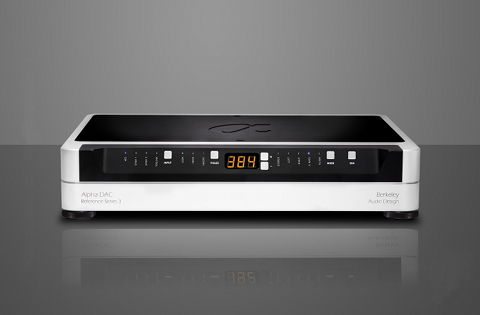 Source: Corporate website, Last Accessed: 2019/02/22
The original Alpha DAC Reference Series was a breakthrough product that reduced noise, particularly in the time domain, to levels significantly lower than any audio D to A converter previously available. Now, the Alpha DAC Reference Series 3 contains breakthrough technology that redefines the potential of digital audio quality.
Manufacturing each Alpha DAC Reference Series 3 to its full performance potential required development of a new hyper-accurate test and alignment procedure that is unique in the industry, the company says. This new test and alignment procedure allows extremely precise and repeatable production of the Alpha DAC Reference Series 3.
The presence and sonic reality of the Reference Series 3 is also made possible by thorough electrical and mechanical noise isolation, coupled with extreme time domain stability. Ceramic aerospace circuit board materials are used in all critical areas and the enclosure is carefully engineered to minimize electrical noise and maximize mechanical and thermal stability. The Reference Series 3 weighs 30 pounds and the entire enclosure is precision machined from solid billet 6061-T6 aluminum alloy.
The device offers four standard digital inputs, including an AES/EBU, two coaxial, 75 Ohm BNC S/PDIF and one optical/Toslink, but no USB port. To stream directly from a host computer, the company offers a separate USB to S/PDIF or AES/EBU converter. Maximum sampling rate is 24-bit/192kHz for PCM streams, while for DSD files Berkeley Audio suggests a transcoding to PCM in the media player side, either in real time, through the playback software, or before playback. The device offers multiple digital filters to choose from, during playback, MQA support and a volume control in the digital domain. Analog output is trough both single ended (RCA) or balanced (XLR) lines.
A high output metal IR remote control with direct input source selection is provided with the Reference Series 3.
For more information: http://www.berkeleyaudiodesign.com/
---