Burson Conductor 3 Ref: The best Conductor DAC/Headphone Amp/Preamp.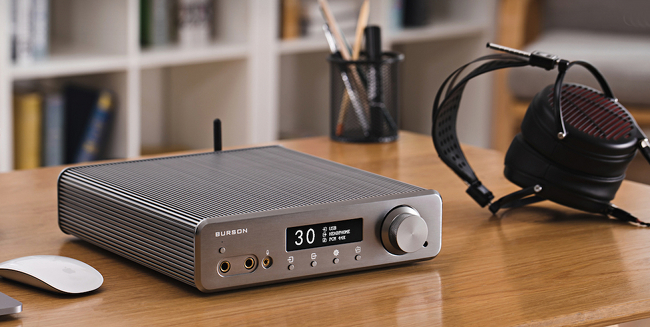 Source: Corporate website, Last Accessed: 2019/09/01
Burson's last version of the Conductor features a high-end DAC-chip/USB interface solution, a class A 7.5W amplifier, multiple proprietary power supplies, and upgradable op-amps in a sleek chassis and offers 32/768 and DSD512 playback along with analog inputs and wireless streaming via Bluetooth.
The SABRE32/ESS9038Q2M DAC and XMOS USB receiver chips are the most advanced and expensive in the industry, the company says, and there are two ESS9038 DAC chips in the C3 Reference, while its XMOS USB receiver comes with customised driver by Thesycon, Germany. Thισ processing power allows for playing back DSD512 and 32bit/786kHz audio. The C3 Reference also features a Bluetooth 5.0 receiver (Qualcomm/CSR8675) with aptX HD audio codec to push Bluetooth playback beyond CD quality and ease of use to the highest level.
According to Burson, their proprietary Max Current Power Supply (MCPS) raises voltage frequency from 50Hz to 170kHz, pushing noise beyond human hearing. Its low impedance ensures abundant and instant energy for output transistors. The C3 Reference uses 5 sets of MCPS, so Display/Functionality, DAC, analog left and analog right channels are all separately powered.
C3 Ref features a chassis made from high-density aluminum, electroplated to space-grey, with only 4 visible screws under its belly and a unified heat-sink that is 300% more efficient than in previous Conductors. The all-new OLED screen and interface deliver a calming and intuitive user experience through a machined solid aluminum knob.
For more information: https://www.bursonaudio.com/
---