Alva TT: Cambridge Audio unveiled Bluetooth/aptX HD capable turntable.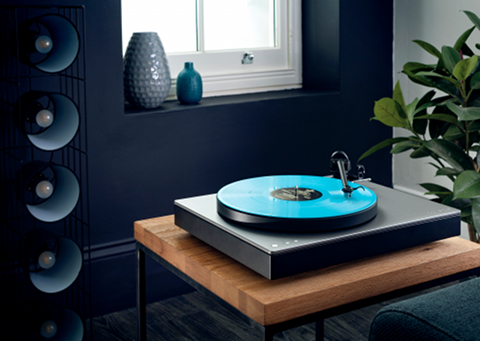 Source: Corporate website, Last Accessed: 2019/01/29
Cambridge Audio tries to indulge analog-loving, vinyl listeners to a streaming device which offers both the joy of record-handling and the versatility of a wireless connected source with the Alva TT, the world's first Bluetooth/aptX HD capable turntable.
According to Cambridge Audio,Bluetooth aptX HD liberates the record player from the Hi-Fi rack. With the freedom to place Alva TT anywhere, the records can be streamed from the analog source to any Bluetooth receiver at up to 24bit/48kHz Hi-Res, for an authentic vinyl experience.
Alva TT's features a custom designed, integrated phono stage which eliminates the need of a physical connection, removing the need for extra boxes in any set-up. This phono stage builds on the success of Cambridge's award-winning, 5-star standalone preamplifiers, the Alva Solo and Alva Duo, reducing unwanted noise while preserving the characteristic warmth of the vinyl records, the company says.
The cartridge on the Alva TT is pre-installed. There's no tricky set-up needed, and it's perfectly matched to the other components in the turntable. A high-output Moving Coil (MC) cartridge with an exposed cantilever design is used and a detachable dust cover is, also, included, to protect the records while playing.
Rather than go for a belt drive system, Cambridge Audio opted for a medium-torque direct drive. The main reason for this approach is that, over time, the belt can stretch and will need to be replaced, otherwise it will end up to a less accurate playback speed the company states. The ALVA TT offers better pitch stability with just 0.06% Wow & Flutter.
Complimenting the direct drive motor, the platter on the Alva TT is both dense and heavy. It's made from Polyoxymethylene (POM), a high-tech engineering-oriented thermoplastic, used in precision parts, requiring high stiffness and excellent dimensional stability. The weight of the platter, coupled with the motor, ensures excellent speed stability.
The Alva TT uses a classic British-made one-piece tonearm. There are no joints, giving it the best possible grounding for the cartridge and offering extremely low friction.
For more information: https://www.cambridgeaudio.com/
---