Focal completes its Hi-Fi headphones collection with an audiophile DAC/Amplifier.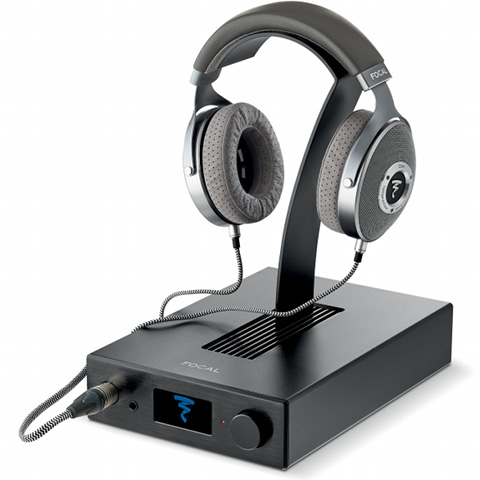 Source: Press Release, Last Accessed: 2019/02/22
The manufacturer started to develop ultra-high-performance headphones less than three years ago with very good results and, recently, unveiled the Arche, a unique audiophile DAC and amplifier. Ideal to sit between the digital source and the headphones, Arche is the perfect solution to fully enjoy the music.
Arche is a unique electronic solution developed by Micromega (who brought its expertise in the world of high-end electronics) for Focal. Thanks to the digital to analog converter and the amplification modules it integrates, Arche strongly increases the performance of high-fidelity headphones and can also drive a home Hi-Fi system.
The cherry on the cake, Focal has also built in eq solutions dedicated to each of its headphones - Utopia, Stellia, Clear, Elear and Elegia - via presets. Owners of Focal headphones can therefore be sure they are enjoying a combination of electronics and acoustics that is carefully thought out and specially developed from the very outset. Arche will be updated by downloading new firmware onto a USB stick and inserting it into the USB port at the back of the product to automatically upload it. Thus, every user gets amplification to suit their headphones and their favorite tonal balance, whilst benefiting from the performance delivered by the converter.
Arche comes with a solid aluminum headphones mount inspired by the brand's logo: accessing and storing the headphones is therefore quick and easy, as well as looking incredible and saving on space!
Arche will be available from March 2019.
For more information: https://www.focal.com/
---