Hifiman's Ananda headphones has a Bluetooth version too.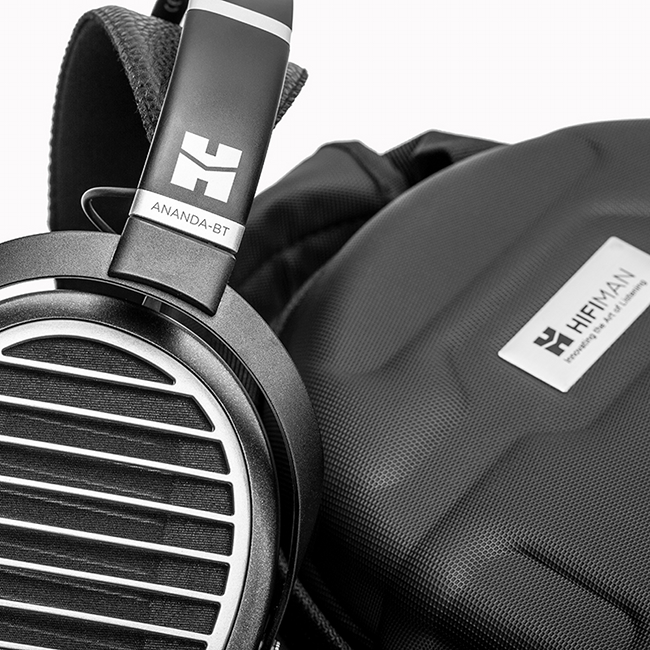 Source: Corporate website, Last Accessed: 2019/08/29
The Ananda-BT is the wireless version of the well-known planar headphone Ananda, introduced in 2018. Hifiman uses HWA, LDAC and aptX HD codecs to offer high resolution through a wireless connection (up to 24/96), a high quality DAC filter and analog output stage and a custom-designed amplifier, along with the well-established ergonomic design of the original Ananda.
According to published information, the BT version closely follows the design and the aesthetics of the standard Ananda, including the Hybrid Headband Design for long-term comfort, the asymmetrical ear cups for better fitting around the ears and the grill-fitted back end design, an approach that, according to Hifiman, reduces reflections and offers clearer sound. The diaphragm used is the new NsD (Neo supernano Diaphragm) which is 80% thinner that previous designs.
The Ananda-BT supports aptX HD, HWA and LDAC codecs, offering wireless streaming with up to 24bit/96kHz bitrates but it can also be connected through USB (USB-C) to stream up to 24bit/192kHz. The DAC filter and analog stage are designed with the same approach as these of the top-of-the range R2R2000 DAP, while a custom designed balanced amplifier offers perfect matching with the HD codecs.
Ananda-BT offers 10 hours of playback time (through a 2.7 hours charge cycle). A microphone boom which can be easily plugged into a 3.5mm jack located at the right ear-cup and a headphone case are included.
For more information: https://hifiman.com/
---