JBL introduced the 4312G Studio Monitor.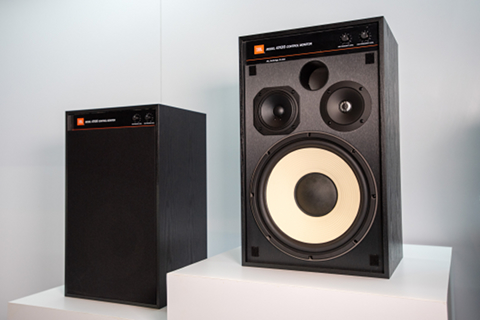 Source: Press Release, Last Accessed: 2019/01/07
JBL recently introduced the 4312G studio monitor, a modern take on the classic JBL loudspeaker. Crafted in the mold of the legendary 4310/4311 family, and the more recent 70th Anniversary 4312SE, the 4312G delivers thundering, clear bass, with crystalline and precise highs, even at the highest listening levels, the company says.
The 4312G loudspeakers are built in matched mirror-image pairs allowing for a wide variety of placement and positioning applications. In classic studio monitor fashion, they can be positioned horizontally or vertically and with the tweeters to the inside or outside of the listening position, and they can be shelf or stand-mounted. This flexibility makes them capable of serving equal duty in small, intimate listening environments or in larger rooms, without sacrificing the detail and coherent stereo soundstage and image quality that studio monitors must have.
"The JBL 4312G continues the tradition of the legendary 4312 series with dynamic, like-like sound," said Jim Garrett, Senior Director, Product Strategy & Planning, Harman Luxury Audio. "These classic designs remain extremely popular with listeners who enjoy their unparalleled sonic delivery and thoroughly engaging listening experience."
Utilizing a compact monitor-type footprint, the 4312SE features advanced JBL transducers including the 12-inch (300mm) JW300SW-8 Pure Pulp cone woofer, the 5-inch (125mm) JM125PC-8 Polymer-coated Pure Pulp cone midrange, and the 1-inch (25mm) 054ALMg-1 Aluminum/Magnesium Alloy tweeter with waveguide.
Front-panel mid- and high-frequency trim controls, bass-reflex enclosure with front-firing port, binding-post speaker terminals, and a black wood grain finish with removable black cloth grille round out the system's performance features.
The JBL 4312G Studio Monitor is available at an MSRP of $2,500 per pair.
For more information: https://www.jblsynthesis.com/
---