Melco unveiled new S100 data switch.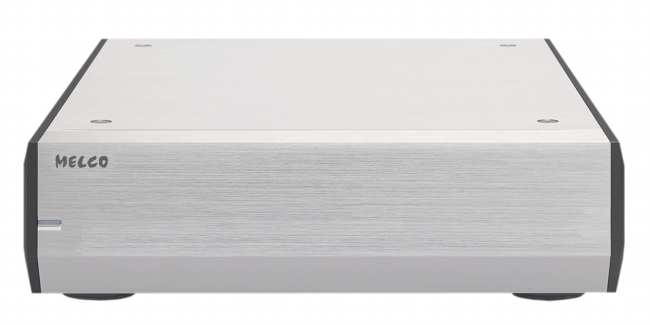 Source: Press Release, Last Accessed: 2019/10/26
Melco, taking advantage of the parent company Buffalo Technology's design team expertise, has launched an audiophile-technology extreme-performance data switch, the S100, which, they say, offers improved sound quality for any network audio device using an Ethernet connection.
The device has been designed to not only complement Melco's digital music libraries, but also to offer a clear and easy upgrade path for any systems using Ethernet for audio, especially those using Roon devices and streaming services such as Tidal and Qobuz, the company says.
According to the press release, the S100 features advanced architecture, unlike any other data switch. It features an audio-specific mainboard with a 1.5MB packet buffer, a powerful processor, plus an audio-grade capacitor bank. Its low-noise design, coupled with highly precise data-handling, gives the S100 uncompromising sound quality when used with Ethernet audio devices.
The S100's internal packet-traffic settings have been optimised for use with IT NAS drives, IT routers (for streaming services), Roon Core processor devices, Roon Bridges, and, of course, Melco's N1, N10, N100 digital music libraries. The S100 features the same vibration-isolating aluminium-chassis construction and form factor as seen in Melco's N10 series. The switch features 10 ports in total, four 100MbE ports and four 1GbE ports with RJ45 connectors, and two SFP optical fiber ports.
For more information: https://www.melco-audio.com/
---