Tambaqui: Mola Mola now offers a separate D/A Converter.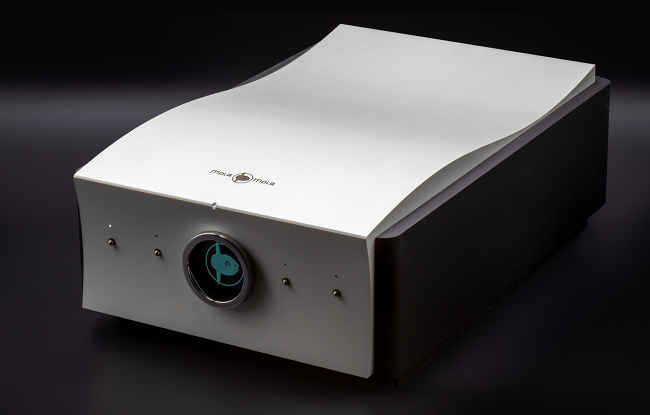 Source: Press Release, Last Accessed: 2019/07/31
Responding to popular demand, Mola Mola launched their famous discrete DAC from the Makua as a separate unit. Dubbed the Tambaqui, it's the perfect upgrade for system owners wanting the very finest audio quality from their digital sources.
The converter is a two board stack. On the first board, all incoming digital audio is upsampled. The converter performs asynchronous upsampling to 32bit /3.125MHz with 7-th order noise shaper. Each input rate has an optimized upsampling filter chain and converted to noise shaped PWM. On the other board are two mono DACs, in which a discrete 32- stage FIR DAC and a single-stage 4th order filtering I/V converter, convert the PWM into analogue with a breathtaking 130dB SNR. Mola Mola states that this is near the theoretical limit for 24-bit files and far beyond that of even quad-speed DSD. Uniquely, distortion remains below the noise floor even for full scale signals. Uniquely, distortion remains below the noise floor even for full scale signals, while the jitter is less than 1ps from 10Hz upwards, and less than 300fs from 1kHz upwards.
The Tambaqui features a lossless digital volume control, offers Roon Ready functionality and headphone outputs, therefore it can be used as the control hub of a minimalist audio set-up for digital music lovers, the company says.
Inputs include optical (Toslink), S/PDIF (RCA), AES/EBU (XLR), USB type B, Ethernet (Roon Ready), Bluetooth (A2DP, aptX) and I2S over HDMI. Analog outputs include balanced (XLR), balanced headphone (4-pin XLR) and a 6.3mm TRS headphone jack. There are, also, two programmable trigger outputs (3.5mm TRS). The Tambaqui supports PCM up to 32bit/384kHz streams (sample rates higher than 192kHz and 24 bits via USB and Roon only) and DoP and Native DSD up to quad speed (USB and Roon only).
For more information: https://www.mola-mola.nl/
---