Monitor Audio announced the new Gold loudspeaker series.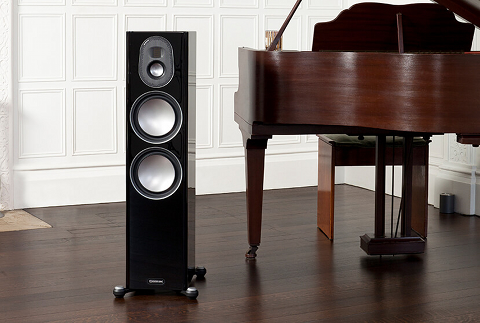 Source: Corporate website, Last Accessed: 2019/01/02
Monitor Audio's decades of experience in producing groundbreaking, class-leading loudspeakers has resulted in the latest Gold Series. Uncompromised in concept, construction and sound, the new Gold Series has been designed to deliver performance to savor for a lifetime.
According to the details published, Monitor Audio has taken technology from its acclaimed flagship range of Platinum II Series loudspeakers and adapted it for the new Gold Series, including the RDT II (Rigid Diaphragm Technology) and the MPD (Micro Pleated Diaphragm) high-frequency transducers which have been painstakingly developed and honed to make truly high end audiophile levels of performance more affordable than ever before.
Monitor Audio designed a highly rigid cabinet with "judicious" damping and rigorous attention to the details of bracing, which means each speaker's cabinet disappears leaving just the intended radiated sound from the transducers, the company states. The Gold Series resists standing sound waves and unwanted resonances like never before.
The series includes six models, the stand-mount Gold 100, the Gold 200 and Gold 300 floorstanders, a center loudspeaker (Gold C250), a surround model (Gold FX) and an active subwoofer (Gold W12).
The handcrafted cabinets feature selected, premium quality wood veneers, high-gloss lacquer and Satin White finishes.
For more information: https://www.monitoraudio.com/
---