Opera Audio celebrates 25th anniversary with the Linear845 tube integrated amplifier.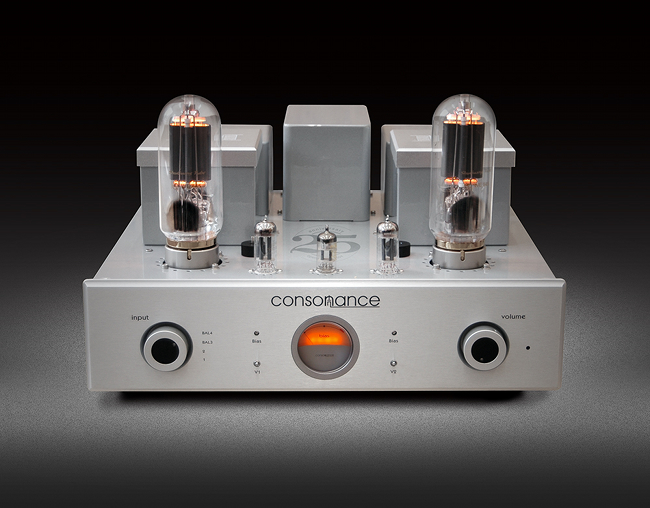 Source: Corporate website, Last Accessed: 2019/06/13
Linear845 is Opera Audio's flagship integrated amplifier, but -also- an anniversary model, specially designed to celebrate their 25 years history of focusing on audio experience and of technological achievements on tube amplifier development and manufacturing.
The new amplifier features a Class A single-ended tube power stage with one 845 power tube per channel, following a high swing drive stage based on a 12BH7 double triode that maximizes the dynamics of the power tube and a single 12AT7 input stage. Top quality passive components are useδ all over the circuit (which is assembled with point-to-point connections), including RA wirewound resistors and an EIZZ step potentiometer for volume adjustment. The output stage yields 2x28W (1kHz) to 8 Ohm and 4 Ohm loads.
Linear845 offers two sets of true balanced (XLR) inputs and two sets of single ended (RCA) inputs, with the balanced-to-single ended signal conversion performed by a Lundahl input transformer. The intuitive moving coil meter can be used to manually adjust the 845 power tube bias to ensure optimum operation. The user can also replace the 845 power tube with a 211 tube.
For more information: http://www.opera-consonance.com/
---