X2: A heavyweight, uncompromised turntable from Pro-Ject Audio.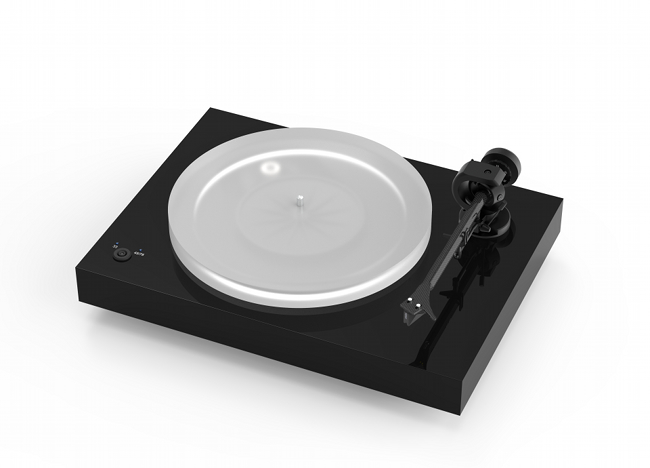 Source: Press Release, Last Accessed: 2019/06/08
In 1991 Pro-Ject Audio Systems started a revolution in the Hi-Fi industry with the introduction of the low-budget Pro-Ject 1 turntable. Recently, they announced the latest generation of this turntable, the X2, based on much higher quality raw materials and bigger, heavier and more robust components, for improved performance and greater build quality.
Investing in middle/high-end analogue technologies is increasingly rare in the analogue Hi-Fi industry, as the affordable and esoteric high-end markets become saturated with choice; but the middle ground is still full of passionate audiophiles who wish to avoid poor quality alternatives but cannot afford the high-end price tags, the company states. According to the press release, X2 typifies Pro-Ject's belief that all analogue enthusiasts need to be individually catered in their product range.
The X2 is carefully tuned to offer only audio-focused features for the best possible price, and, due to Pro-Ject's decades-long experience in analogue technologies and its hand-assembled by a European-based factory, it is a device you can trust, says Heinz Lichtenegger, the founder of the company.
X2 is based in a platter/sub-platter architecture, featuring an extremely low tolerance (0.001mm) bearing with stainless steel spindle, soft bronze bushing and Teflon mirrors. The platter is made of 2kg-heavy acrylic and is driven by an electronically regulated precision motor with improved damping construction, offering 33/45rpm selection. The plinth is made of 50mm thick CNC-processed MDF, finished with 8 layers of hand-polished painting or real-wood, satin-waxed veneer.
X2 features a 9-inch tonearm with one-piece, ultra rigid carbon/aluminum sandwich arm-tube, TPE damped counterweight, and azimuth/VTA adjustments. An Ortofon 2M Silver moving magnet cartridge is included. The X2 also includes the super shielded, semi-symmetrical, low-capacitance phono cables, specially designed by Pro-Ject for handling phono-level signals.
For more information: https://www.project-audio.com/
---