Pro-Ject Audio announced the DAC Box E mobile - portable Hi-Res DAC/Headphone amplifier.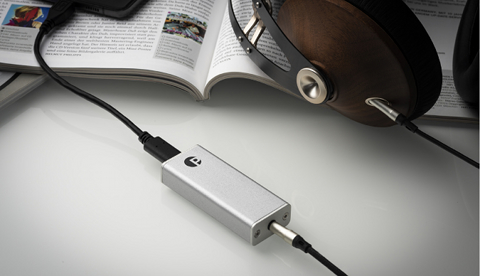 Source: Press Release, Last Accessed: 2019/02/18
DAC Box E Mobile is Pro-Ject's first endeavor into the portable audio market. It is a compact digital to analogue converter that elevates the sound performance of the modern portable audio devices, being an effort to be the modern audiophile's companion and the road warrior's savior.
While designed to be used on the go, DAC Box E mobile can also be connected to a personal computer or laptop via the USB C input. It supports high resolution file formats, up to 32bit/192kHz, and connects to all standard headphones via a 3.5mm TRS jack headphone output, with sufficient power to listen comfortably even in louder environments. DAC Box E mobile receives power directly from the device it is attached to, so there are no additional battery packs to worry about.
According to the press release, it is a widely recognized fact that most mobile devices don't come with a Hi-Fi quality DAC chip or sound output. With DAC Box E Mobile, the user can keep all the convenience and features of his existing smart device, except now he can enjoy all the power and musicality of each track. Whether you're listening to saved audio files or playing from a streaming service, your whole portable listening experience will improve dramatically with the addition of DAC Box E Mobile, the company states.
Power output is rated to >27mW/32 Ohm with an SNR >110dB(Α). The DAC Box E Mobile includes a USB C to OTG USB/B Micro cable to connect with Android devices.
For more information: http://www.project-audio.com/
---