Sweet sound of SYMFONISK: IKEA to offer Sonos-based audio products range.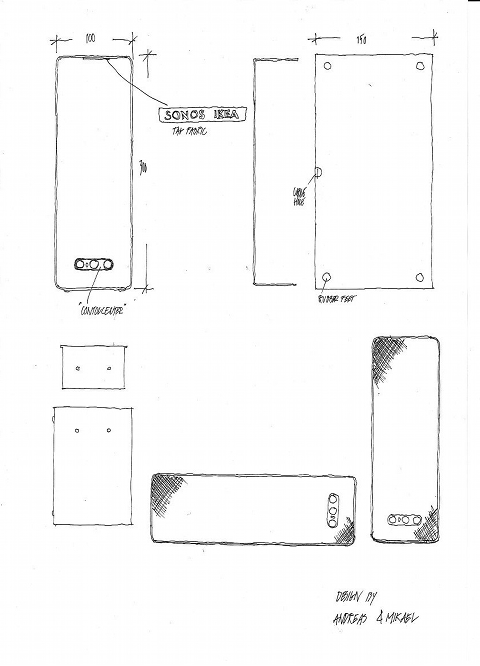 Source: Corporate Blog, Last Accessed: 2019/01/17
What do you get when you combine great home furnishing knowledge with sound expertise? The answer is SYMFONISK – an all new audio device range that marks the beginning of a long-term partnership between Sonos and IKEA. The first product is already within earshot.
Lots of things must be in place if we're to feel properly at home, but exactly what they are tends to vary. However, some aspects – like sound – are more important for the atmosphere than others. Research shows that for many people music is the one most crucial ingredient to boost the mood at home. As their Blog entry goes, a few years back IKEA, realizing the need to learn more about the impact of sound, set out on a journey that soon led to California – and to Sonos. The American electronics company, known to be true experts on wireless sound technology, proved to be the perfect teacher, sparring partner, and collaborator.
"Sonos' company culture is very similar to that of IKEA. Our shared values and beliefs made us connect from day one. When the actual work started, we felt that we were the perfect match in every way", says Bjorn Block, Business Leader for IKEA Home Smart.
Ever since then, IKEA and Sonos have been on a joint journey, sharing the vision of an easier everyday life and working together to "democratize sound".
"Many people dream of built-in sound systems, but few can afford it. Our goal is for our collective work to save space, get rid of cords, make clutter invisible, and bring sound and music into the home in a more beautiful way", says Bjorn.
Recently, IKEA presented the first SYMFONISK prototype to the world, a set of drawings that serves as an illustration of what this collaboration is all about: It's a great sounding Wi-Fi loudspeaker (that works with all Sonos products, by the way) designed to be beautifully integrated with the home furnishing overall – enabled by brackets that make it possible to use the speaker as a shelf, or to put it under a METOD kitchen cabinet, and more.
It's still early days, and the development process continues. Bjorn emphasizes that this isn't a one-off collaboration, but a long-term partnership: "IKEA and Sonos still have much to learn from each other, and much to explore in terms of music in the home", he concludes.
The SYMFONISK range will be available after summer in 2019.
For more information: https://ikea.today/
---