SVS announced the Prime Pinnacle floorstanding loudspeaker.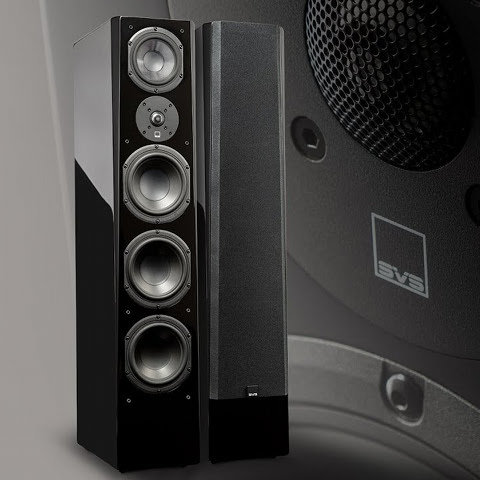 Source: Press Release, Last Accessed: 2019/04/02
SVS recently unveiled the Prime Pinnacle loudspeaker, the ultimate expression of what the company sought to accomplish with its Prime Series. The Pinnacle is a floorstanding design featuring a new driver array, trickle down technology from the reference Ultra Series models and performance that will delight both discerning audiophiles and home theater fans, while blending seamlessly in a room, the company says.
Deploying multiple cost-no-object design elements, Prime Pinnacle features an all-new driver array with 5.25-inch midrange, three 6.5-inch woofers housed in separate ported sub-enclosures and a high-performance 1-inch aluminum dome tweeter. Prime Pinnacle's midrange includes a glass-fiber composite cone and other design elements from the reference SVS Ultra Series speakers.
According to the press release, the Pinnacle's trio of woofers deliver massive output and impressive low frequency extension to lay the sonic foundation for all audio content. By using three 6.5-inch woofers, each with its own 2-inch port and with different tuning frequencies, the new loudspeaker effortlessly conveys LFEs and musical bass, while maintaining a slim, room-friendly footprint. The 1-inch aluminum dome tweeter features a FEA-optimized diffuser to ensure broad dispersion for a wide and convincing soundstage with pinpoint on- and off-axis frequency response. Unique to SVS, the SoundMatch 3-Way crossover is consistent with all SVS speakers so Prime Pinnacle is timbre-matched to integrate with any model from the acclaimed Prime or Ultra Series for the ultimate flexibility when building a home theater system.
Sonically inert and rigidly braced, Prime Pinnacle's cabinet has four self-contained internal chambers to eliminate any potential for resonances or sonic artifacts. Tapered edges on the loudspeaker's front baffle and flush-mounted drivers, minimize edge diffraction for a clear and precise soundstage.
Prime Pinnacle has a rated bandwidth of 29Hz-25kHz (±3dB) and features 5-way binding posts and a cloth grille with pin/cup retention system. The floorstanding loudspeaker comes in a stunning Piano Gloss Black finish or premium Black Ash wood grain finish.
Pricing for the Prime Pinnacle speakers is $800,- each for the premium Black Ash and $900,- each for the Piano Gloss Black finish, both are available now.
For more information: https://www.svsound.com/
---