Andover introduced PM-50 headphones.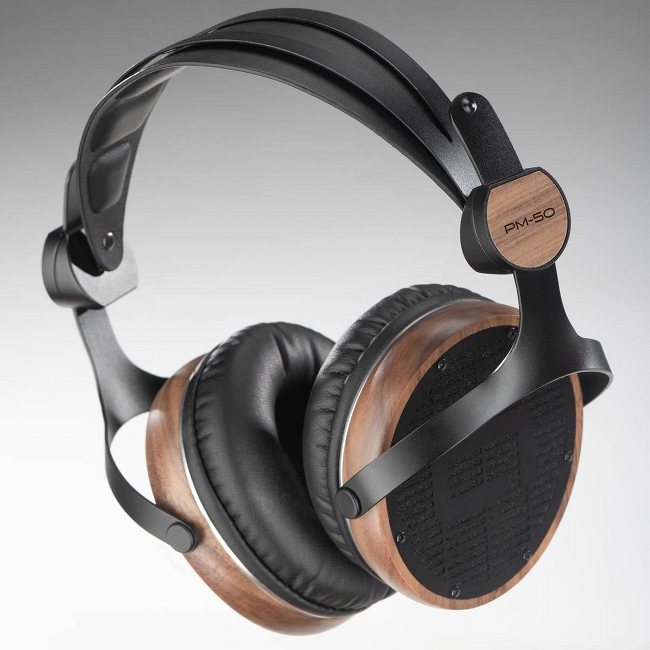 Source: Press Release, Last Accessed: 2020/07/04
The PM-50 Planar Magnetic headphones from Andover aspire to create a spectacularly detailed and musical soundscape for private listening, offering high-grade private listening experience with all-day comfort.
Typical headphones use dynamic drivers, which are susceptible to "cone breakup," a characteristic distortion resulting from diaphragm flex that reduces listening enjoyment the company says. Instead, Andover's Planar Magnetic drivers distribute the driving force across the entire surface of the diaphragm, eliminating cone breakup. According to the press release, the resulting sound is natural, detailed, and accurate, and provides hours of listening enjoyment without ear fatigue. The PM-50 can be driven by any traditional source including smartphones, portable music players, high-end DACs, traditional audio systems, and dedicated headphone amplifiers.
"The PM-50 packs a lot of value, with great comfort, precision build quality, and superb sound from its reference-grade planar magnetic drivers. We're excited to introduce the PM-50 as the first of many Andover products into the critical-listening headphone space," Bob Hazelwood, director of engineering, Andover Audio, said.
Following the industrial design of Andover's Model One turntable music system, the PM-50 headphones feature finely crafted housings of genuine walnut that provide a solid acoustic enclosure for the 50mm Planar Magnetic drivers. Their open-back acoustic design provides a transparency and feeling of space that is uncommon in conventional headphones, the company stated. The ergonomic headband, designed for comfort and light weight, is continuously adjustable for all-day listening.
The PM-50 comes with two sets of ear-cushions. The thicker cushions provide a more relaxed and open sound, while the thinner cushions provide more immediacy and impact. Listeners can choose their favorite for sound and comfort, or can change them for specific recordings. A third set of pads, which feature a looser fit, will be available Q3 of 2020.
For more information: https://www.andoveraudio.com/
---