ATC launched new C1 Sub Mk 2, 12-inch active subwoofer.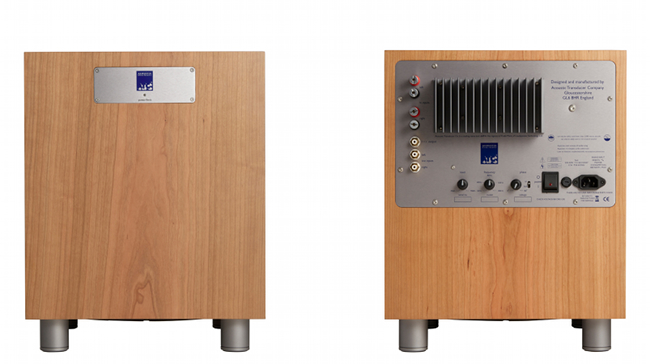 Source: Press Release, Last Accessed: 2019/11/14
Built to provide a dynamic low-distortion bass foundation for ATC's Entry Series speakers, its C1C and C3C center speakers, HTS Series on-wall speakers and all but the largest satellite speaker systems, the new C1 Sub Mk 2 is a compact real wood veneered design, incorporating a hand-built 12-inch (314mm) ATC bass driver and a fully discrete ATC 200W MOSFET power amplifier.
The driver uses a massive motor assembly and 3-inch ribbon voice-coil. Its precision pairing with the new C1 Sub amplifier will deliver clean and dynamic low frequencies down to 25Hz (-6dB). ATC recommends that a single C1 sub partners speakers up to the SCM19 and HTS11, and that two subs partner SCM40 and HTS40 (although not essential in all room sizes).
Designed for both music and cinema applications and replacing the Mk 1 version, the new C1 Sub promises a quality of low frequency reproduction that belies its price point. According to the press release, the re-engineered design incorporates ATC's customarily transparent circuits boosted by larger power supplies, the latest ATC grounded-source 200 watt AB Class discrete MOSFET power module and improved overload protection circuitry (with front panel indicator) for greater control at full output. The low-pass filter circuits have been comprehensively re-worked to facilitate the best possible integration with partnering speakers from ATC and other manufacturers.
Controls include a continuously variable low pass filter, a continuously variable all-pass filter and polarity switch, speaker level L/R inputs, independent L/R RCA line inputs and a summed line output RCA connector to facilitate the daisy-chaining of multiple subwoofers.
The C1 Sub is backed by ATC's standard six year warranty and is available in four real wood finishes: Cherry, Black Ash, Satin Black, Satin White, to match Entry Series speakers, center speakers and HTS Series.
For more information: http://atcloudspeakers.co.uk/
---