Making the Music Glow: a book to celebrate Audio Research's 50th anniversary.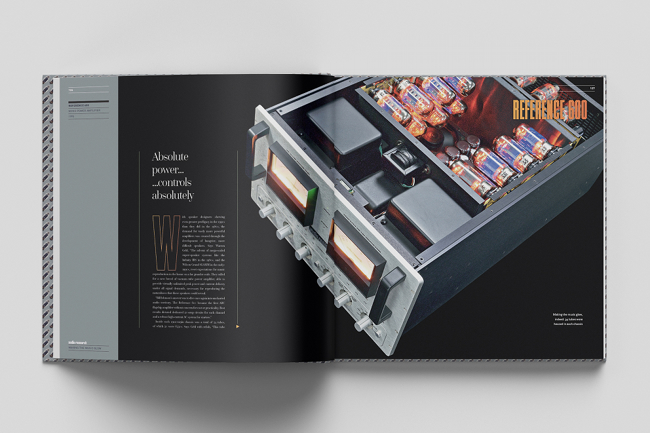 Source: Press Release, Last Accessed: 2020/08/20
Audio Research partnered with author Ken Kessler to release a special book commemorating the company's 50th anniversary. Entitled "Audio Research: Making the Music Glow", the book describes the people and processes responsible for the design, manufacturing, fine-tuning and marketing of audio amplification and source components that have been regarded perpetually as among the best in the industry.
Celebrating Audio Research's first half-century, the book tells the story of a manufacturer that has helped to define high-end audio, its sole purpose to elevate the sound quality of music reproduction in the home. William Zane "Bill" Johnson established Audio Research in 1970, basing its products on what was then considered by many to be "obsolete" technology: vacuum tubes. Guided by his passion for music and the importance of high-quality sound to the listener's experience, coupled to a refusal to fall victim to the fashion and design trends of the time, Johnson was revolutionary in the field of sound reproduction.
"This isn't just any book," said Audio Research CEO Jeff Poggi. "This is a reference-quality history of Audio Research; authentic and honest in its storytelling and 'high-definition' in its art and execution. It brings Bill Johnson's passion, creativity and dedication to life, showcasing how his legacy lives on in the people and products that continue to define Audio Research Corporation. Now more than ever, this book feels so right – it endures, it is timeless, it is the perfect reflection of an Audio Research product in that it will last a lifetime."
With open access to the company's archives, the participation of employees, and the support and insights of Bill's wife, Nancy, the book is filled with rare images, curated reprints of period interviews, the definitive product listing, and a study of the company's 25 greatest achievements, augmented by fresh photography of each model. Within its luxuriously produced pages are stories of the company's roots, its development, its evolution, and its tenacious hold on delivering the very highest standard of music playback. For every Audio Research owner and high-end audio aficionado, it is a book to treasure forever.
For more information: https://audioresearch.com/
---