Audio Research announced a Special Edition of their Reference Phono 3 Stage.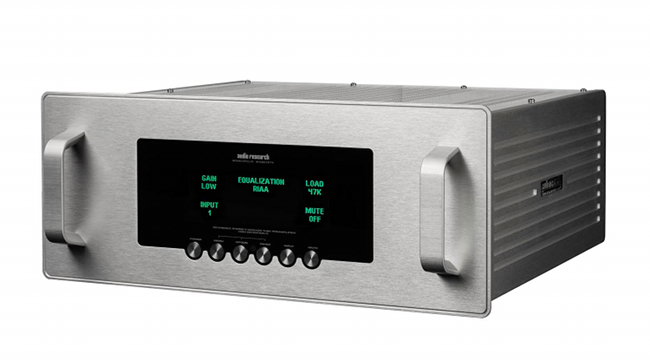 Source: Press Release, Last Accessed: 2020/03/09
The company recently announced some important updates to their top-of-the range phono stage, the Reference Phono 3 with the launch of an SE version, following the launch of the recent Reference 6SE Line-Stage Preamplifier.
According to the press release, the REF Phono 3SE replaces the REF Phono 3, a product introduced in 2016 that has been recognized and awarded internationally for its incredible performance. The knowledge gained in the creation of Audio Research's Reference 160-Series Amplifier has now transitioned to both reference preamplifiers, the REF6SE Line-Stage and the REF Phono 3SE Phono-Stage, the company says. The first production units started shipping in March 2020.
Due to the extremely low-level nature of the signals involved in a phono stage, the component and wiring upgrades incorporated in the SE update combine to create a startling advancement in performance. Improvements include enhanced resolution at all levels, greater purity and focus, improved transient speed and snap, and increase in quality of dynamic shading. The sum of these improvements further breaks down the barrier between reproduced sound and the immediacy of a live event, Audio Research stated.
The Reference Phono 3SE features six 6H30 vacuum tubes (three per channel), while one 6H30 and a 6550WE provide regulation in the power supply. Externally, the only difference is that the back panel will indicate the unit's name, therefore the new version offers the same vacuum fluorescent display that shows all functions relative to the selected input and a row of six buttons to control power, mute, input, and menu navigation. Menu functions include auto shutdown, gain and load settings, display brightness, equalization settings (RIAA, Columbia and Decca), and accumulated tube hours. High- and low-gain settings, as well as six fixed and one custom impedance setting, can accommodate most any moving coil or moving magnet cartridge. The device offers two single-ended inputs and two main outputs in both balanced and single-ended mode. There is, also, full-function remote control.
The SE update will be available to current REF Phono 3 owners from May 2020, and can be installed through Audio Research in North America for $3,000 USD. Authorized service centers in the rest of the world will be able to install the SE update kits in their respective countries.
For more information: https://audioresearch.com/
---