Audio Solutions introduced Overture MK3.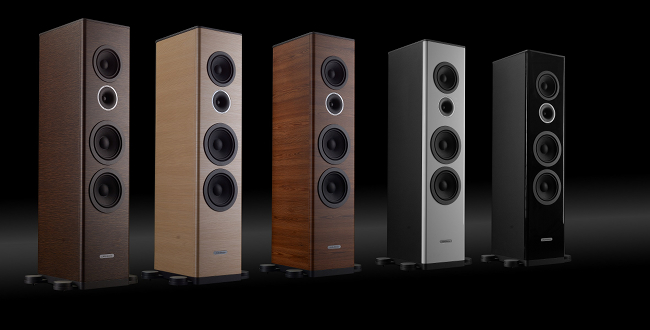 Source: Press Release, Last Accessed: 2020/08/10
Audio Solutions introduced the Overture MK3, their third-generation, entry level loudspeaker system. All Overture models are completely redesigned with new cabinets, drivers and crossovers.
The Overture MK3 features the company's Sectional-Box-in-a-Box cabinet system. Perfected in their award-winning Virtuoso speakers, it is not only remarkably stiff, but, also has excellent dampening properties. The cabinet consists of two intersecting cabinets –a lightweight inner box and a heavy outer box. The polyurethane layer in between the two boxes acts as dampening material.
Audio Solutions' new Overture series is equipped with SB Acoustics based drivers and Seas based silk dome tweeters. Bass drivers are made with ER (extra rigid) material cones which gives incredible performance. The signature mini-horn tweeter has been reworked providing better clarity and improved response, the company says.
Overture MK3 comes with carpet-piercing spikes for stability and improved performance. In the set you will also find protective spike caps for placement on hardwood floors. Spikes are threaded with M6 which allows customers to experiment with other types of spikes or dampening feet if preferred.
Overture MK3 comes in glossy white or black with optional satin finishes in Oak, Mahogany, or Ebony for an additional charge. All speakers come with redesigned magnetic grills.
For more information: http://www.audiosolutions.lt/
---