Beogram 4000c: B&O recreates a Limited Edition Classic.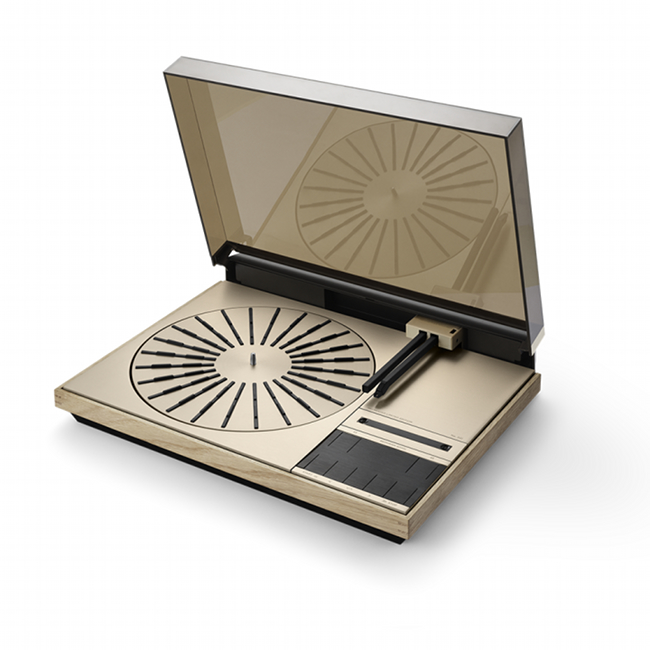 Source: Corporate website, Last Accessed: 2020/11/05
The original iconic turntable which set the standard for all record players that came after, is re-imagined for contemporary use. Launched in the 1970s, the Beogram 4000 series turntables defined the aesthetic of an era, becoming a classic with music lovers, collected by art museums and included in design history books. Its influence can still be seen and heard today.
Bang & Olufsen wanted to revisit the Beogram to celebrate how – even as music and technology continue developing – there are unchanging values which make a product beautiful and unique, values that have held true at Bang & Olufsen since 1925.
Bang & Olufsen's Beogram 4000c is a limited edition recreation of 95 original units of this most iconic of turntables – marking the company's 95th year of creating remarkable experiences – restoring them for contemporary sound systems, while maintaining the timeless spirit at their core.
Each original Beogram has been worked on by a dedicated team of skilled engineers, technicians and craftspeople at B&O's facilities in Struer, Denmark. These experts clean, refurbish, update and fine-tune every single element of the record players by hand.
Every single component of each Beogram is painstakingly cleaned. New parts are added – from the smallest screw and ball bearing to the drive belt – ensuring perfect functionality. Once this process is complete, each Beogram is individually tested then fine-tuned until the team knows it will achieve the precision performance B&O demands from all of their products.
There are also new design elements – from the hand-crafted wooden frame to an updated finish on the minimalist and intuitive control pad – to enhance the original beauty of the Beogram.
The final step is to upgrade the technology – installing a preamplifier and adding a new pickup cartridge – to make the Beogram easily integrate with contemporary home speaker setups. By building in an RIAA preamplifier the turntable can easily be integrated with all home systems using a wired, line-level signal on two RCA phono plugs or 3.5mm line signal wired connection.
For more information: https://www.bang-olufsen.com/
---