Cyrus Audio launched their XR series of next generation Hi-Fi.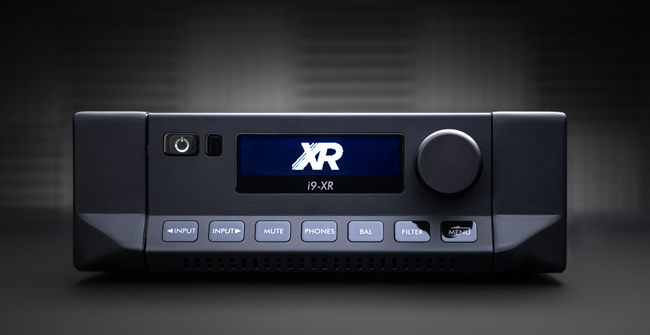 Source: Press Release, Last Accessed: 2020/12/01
The new series of devices is positioned towards discerning audio enthusiasts and, at its launch, it will include six brand new products, including two integrated amplifiers with DACs (the i7-XR and i9-XR), a preamp (Pre-XR), two CD players (the CDt-XR transport and the integrated CDi-XR) and an external power supply (the PSU-XR).
According to the press release, for the XR series, Cyrus' engineers were free to select components based on efficiency and optimal performance, without consideration of cost. In designing these products from the ground up, they were able to create an exceptionally low noise platform, through power supply design, DAC optimization, component choice, circuit topology, as well as some more fundamental design approaches.
A significant area of focus was power supply design. Using only the best components, XR delivers outstandingly high quality and reliable power to every bit of the circuitry to ensure optimal performance, the company says.
The XR series also features a new aesthetic. All products are wrapped in a new "Phantom Black" paint finish, introduced especially for the series. The user interface is also new, incorporating capacitive touch buttons with satisfying audible feedback. The new UI features a high resolution LCD screen and a reassuringly weighty solid metal rotary encoder.
The series consists of i7-XR and i9-XR amplifiers, with 2x52W and 2x91W respectively, featuring four analogue and five digital inputs (two optical, two Coax, one USB), a new software update port, and pre- and fixed level outputs, as well as dual speaker outputs on the back panel. The Pre-XR preamplifier uses an all-new power supply design with high-value reservoir capacitors and offers increased dynamic range and a broader bandwidth capable of handling files up to 32-bit/768k as well as DSD files. It also features a built-in phono stage.
Both new XR series CD players, the CDt-XR and the CDi-XR, feature a new power supply design and bespoke transformers designed specifically for the new players and use twin microprocessors, one for the user interface and housekeeping, while the second is dedicated to running the SE engine.
Last but not least, the PSU-XR takes outboard power supply design to a whole new level. It is a truly intelligent device with its own on-board microprocessor which communicates with the host product to gather its exact power requirements. The PSU-XR can supply up to three separate circuits on each host product, with superior clean power, at any of 256 digitally controlled voltage levels, to ensure precise matching.
For more information: https://www.cyrusaudio.com/