Dali launched the Oberon C: Wireless Hi-Fi made easy and affordable.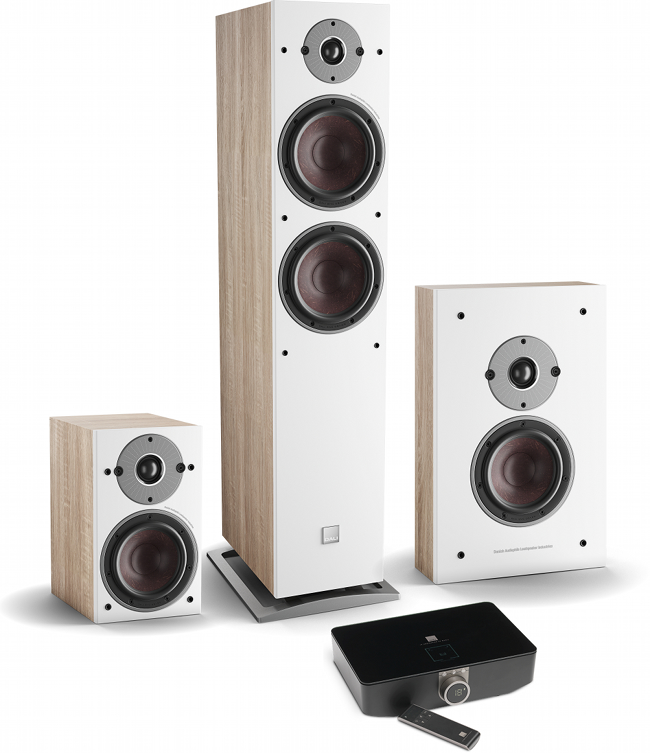 Source: Press Release, Last Accessed: 2020/10/08
Oberon C wireless active speakers and Sound Hub Compact audio preamplifier couple simplicity of installation and operation with audiophile sound quality. The Oberon C Series is, Dali's most affordable smart speaker system, bringing wireless active Hi-Fi within the reach of many more music lovers and audiophiles.
The Oberon C Series features the floor-standing Oberon 7 C, the compact, stand or shelf-mount Oberon 1 C, the compact, low profile wall-mount Oberon On-Wall C and the Sound Hub Compact.
Dali Oberon C is the active counterpart to the brand's popular Oberon Series, sharing the same drivers and cabinet construction, while providing a new Sound Hub Compact wireless transmission preamplifier perfectly configured for contemporary home media installations where Bluetooth devices and smart TVs are the primary audio source.
All three two-way Oberon C speakers incorporate a wireless streaming interface, digital signal processing (DSP) and a pair of 50W Class D power amplifiers - one for bass/midrange drivers and one for the high-frequency driver - in a module located on their rear panels.
To fit into a wide range of decor, the speaker models are available in a choice of four high-quality laminate cabinet finishes and supplied with a contrasting gray fabric: Matt White, Light Oak, Dark Walnut and Black Ash. Use of the grille is optional.
At the heart of the system, the Dali Sound Hub Compact transmits Hi-Res audio in true HD quality (24bit/96KHz) to the Oberon C speakers while the user takes control of the hub via its supplied infrared remote control or user's audio source.
For more information: https://www.dali-speakers.com/
---