Devialet unveiled Gemini, the company's first true wireless earbuds.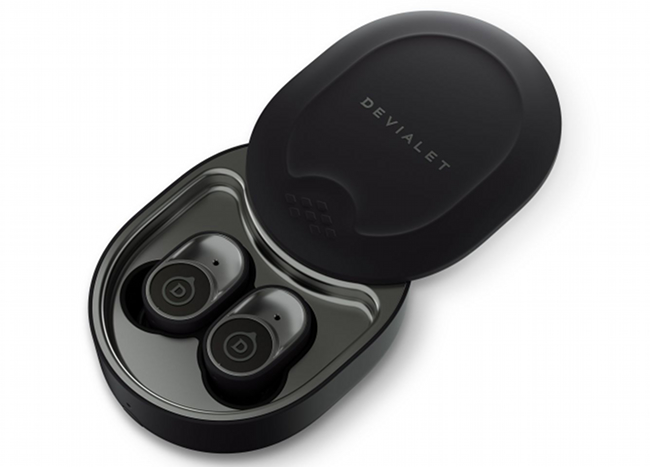 Source: Press Release, Last Accessed: 2020/10/21
For the first time, Devialet and its engineering team has drawn upon the company's ingenuity and expertise to bring its signature sound and first-rate audio technologies to a portable product, giving listeners the chance to enjoy incredible sound wherever they are.
Featuring the market-leading Devialet Active Noise Cancelling (ANC) technology, and protected by three new patents PBA (Pressure Balance Architecture), IDC (Internal Delay Compensation), and EAM (Ear Active Matching) for uncompromising sound quality, Devialet Gemini offers users a truly unmatched on-the-go listening experience that's tailored to them the company stated.
Devialet Gemini's Pressure Balance Architecture (PBA) provides playback with uncompromising sound quality. Cascading decompression chambers inside the product ensure the ideal inner pressure, at all times, without impairing noise attenuation, while each chamber is coated with a custom acoustic mesh to stop external noise from entering the system.
Two separate microphones in each earbud enhance the signal and ANC while one dedicated microphone in each earbud enhances voice transmission, and high excursion 10mm Devialet drivers offer sensitivity and low distortion for better audio rendering.
With 3 levels of ANC, 2 levels of transparency, and using specific digital filters, Devialet Gemini can deliver the sound experience you want at the touch of a button, whether you'd like to enjoy fully-immersive sound, or to hear the world around you.
Devialet Gemini's new proprietary Ear Active Matching (EAM) algorithm delivers enhanced signal transmission by adjusting audio signal frequency ranges in real-time, intelligently adapting Devialet Gemini's sound for an optimal listening experience. EAM algorithm measures the shape of the listener's ear as well as the position of the earphones inside the ear canal, tailoring the signal up to 10,000 times per second to instantly adapt its equalisation, enhancing bass restitution and audio performance seamlessly for a sound that fits every moment.
Devialet Gemini earbuds have been carefully and ergonomically designed to fit every ear shape. The earbuds can determine which tips are best suited to you in just five seconds via the app, scanning your ears to find the perfect fit to ensure optimal playback and minimise acoustic leakage. With four separate flexible earbud options (XS, S, M, L), there's an adaptable fit to suit every listener.
A dedicated Devialet Gemini app, available on the Apple App Store and Google Play Store, combines ease-of-use with expert features for tailored sound. Users can further personalise their sound using a 6-band equalizer, while an all-in-one touch button with capacitive sensors placed at the surface of the earbuds controls everything from music playback to noise cancelling modes and voice assistant (Siri, Google Assistant) support.
For more information: https://www.devialet.com/
---