Elac's new Uni-Fi 2.0 Line of Home Speakers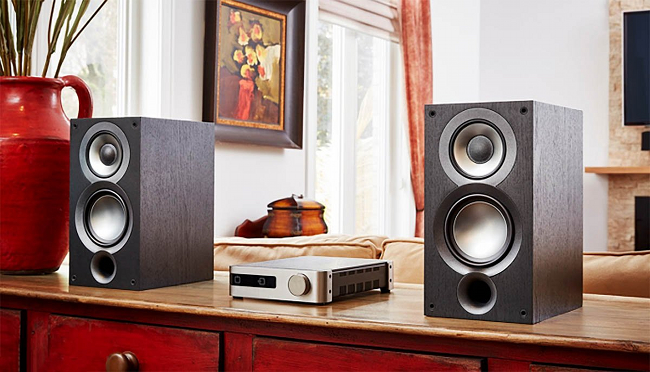 Source: Press Release, Last Accessed: 2020/09/02
Elac recently announced the Uni-Fi 2.0 line of home speakers. This new line builds upon the success of the first-generation Uni-Fi Family and incorporates a variety of new features and technologies. Newly developed drivers, waveguides, cabinets, and networks result in a line that is easier to setup, offers greater compatibility, and delivers significant performance improvements the company says.
According to the press release, some of the notable new features of the Uni-Fi 2.0 line-up include a newly Developed 4-inch concentric driver with a new wide-surround tweeter that enhances it's low and high frequency extension, allowing for improved blending with the midrange driver that features a larger diameter voice coil, new aluminum cone profile, new low-profile surround, and an all-new neodymium magnet assembly.
For the woofer, a newly developed single piece aluminum dished cone results in improved stiffness and, combined with an oversized magnet, large diameter voice coil, and extended pole piece, offers improved accuracy and bass dynamics. A new, enhanced crossover design improves response linearity, improves driver integration and delivers a true 6-ohm nominal impedance for compatibility with virtually all AV receivers.
Every Uni-Fi 2.0 enclosure is engineered with thick MDF outer walls and a luxurious black ash vinyl finish. Specially located internal bracing adds stiffness and strength to the cabinet's outer walls, reducing the cabinet vibration that causes unwanted coloration, while relocating the vents to the front on the bookshelf and center speakers allows for greater freedom of placement, even in restricted places like a cabinet or up close to a wall. All three new models are already available.
For more information: https://www.elac.com/
---