Electrocompaniet introduced the ECP 2 MKII Phono Preamplifier.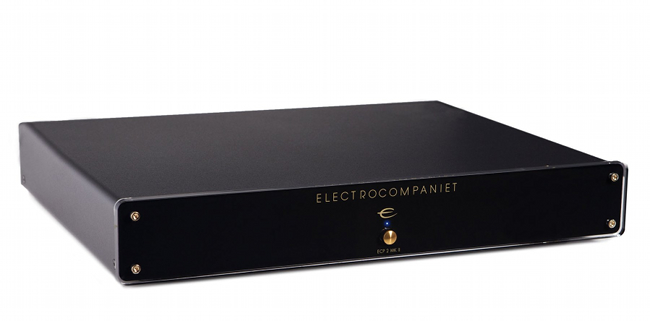 Source: Press Release, Last Accessed: 2020/02/28
The Electrocompaniet ECP 2 MKII Phono Preamplifier is the latest product release from Electrocompaniet, continuing the upgrade of all their Classic Line products and featuring a brand new chassis and front plate design in line with all other MKII upgrades.
The preamplifier is based on state-of-the-art instrumentation and operational amplifier stages and like other Electrocompaniet products, it uses the highest quality discrete components through the whole signal path. All stages are DC coupled.
The ECP 2 MKII offers one single ended input (RCA) and accommodates almost any imaginable cartridge and cable combination, thanks to its highly configurable input stage. Three banks of DIP switches located in the back panel control the gain, the MM and MC input load and the MM capacitance. Regardless of the pick-up cartridge, one can select the best suitable capacitive and resistive load configuration the company says.
Output is single ended (RCA) and balanced (XLR), and the overall gain is adjustable in 5 dB steps, between 39.9 and 71.4dB (45.8 to 76.4dB for balanced connections) to accommodate different output levels from different cartridges.
The ECP 2 MKII strictly follows the standard RIAA playback equalization curve, offering a ±0.1dB accuracy. It also implements a steep low-frequency roll-off (-3dB at 11Hz, 24dB/oct) subsonic filter to attenuate unwanted very low frequency noise, originating -for example- from playing back warped records.
For more information: https://electrocompaniet.com/
---