EMM Labs unveiled the DS-EQ1 Optical Equalizer.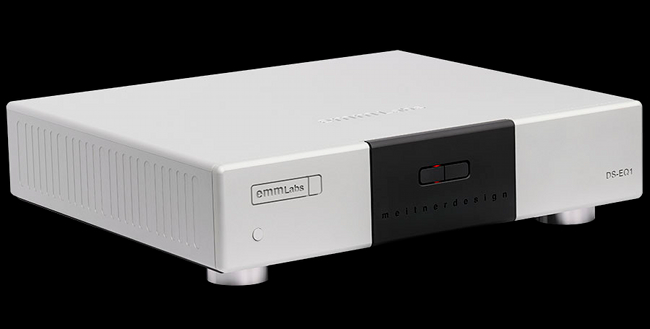 Source: Corporate website, Last Accessed: 2020/08/24
When Ed Meitner made the decision to dust off his extensive vinyl collection, he was interested in finding out what the current state of vinyl playback was. During his research, he became intrigued with DS Audio's optical cartridge technology and their customers' experiences.
Initiating a collaboration with Tetsuaki Aoyagi, head of DS Audio, Ed purchased the W2 optical cartridge for development and was impressed during his preliminary listening experiences. Compared to his reference MC cartridge, the W2 exhibited improved resolution, clarity and low frequency response. This motivated Ed to dive back into the world of vinyl playback, resulting in the first EMM Labs optical equalizer, the DS-EQ1, designed exclusively for interfacing with DS Audio optical cartridges.
The DS-EQ1 is designed with an obsessive desire to lower noise and distortion, and to extract every bit of detail and information from any DS Audio optical cartridge. The DS-EQ1's circuits are all Meitner-designed in-house, including it's power supply, and are optimized for short and direct audio paths. EMM uses a custom made ceramic PCB for the equalization and amplification stages, which allow for the superior extraction of low level details in the audio.
From its proprietary equalization, A class amplification, and power supply systems, to its touch panel buttons and sophisticated aluminum chassis, the DS-EQ1 is the ultimate partner to any DS Audio optical cartridge.
"I found developing the DS-EQ1 both extremely interesting and highly satisfying. It was an honor to work on this project in close collaboration with DS Audio. I now find myself improving and appreciating my vinyl collection on a daily basis with DS Audio optical cartridges and the EMM Labs DS-EQ1 optical equalizer," Meitner said.
For more information: https://www.emmlabs.com/
---