EM5: New beryllium-based earbuds from FiiO.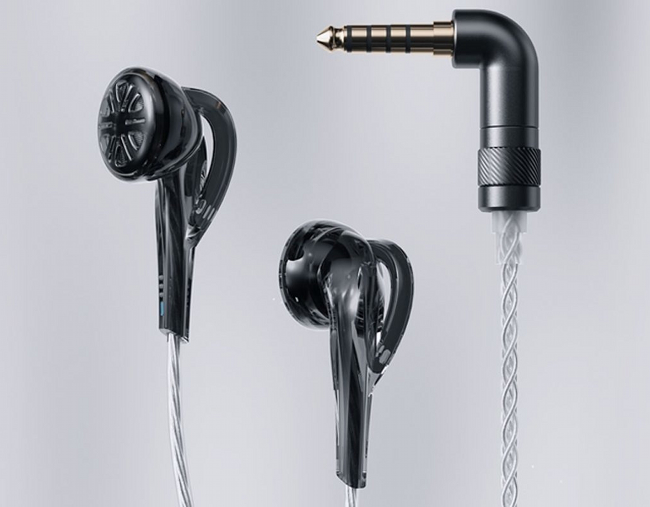 Source: Corporate website, Last Accessed: 2020/09/24
The company says that the all-new exterior style, high quality construction as well as outstanding sound performance of the new EM5 will keep reminding one it is time to change their headphones for something better…
They may have a point. EM5 features 14.2mm beryllium-plated dynamic drivers and a bass-enhancing acoustic flute design. This approach, ensures well-extended, well-textured, and plentiful bass, the company says.
EM5 construction uses 4th gen DLP 3D printing technology, which allows for a uniquely seamless design and is based on durable, transparent, glossy resin, not prone to color fading, and skin-friendly.
A high-purity sterling silver cable is used for connection to the media player, to minimize loss of audio details, while a twist-lock swappable plug allow the user to switch between 2.5mm, 3.5mm and 4.4mm plugs to cover a wide range of hook-up scenarios.
The kit includes a copious accessories set with bass foam ear tips, treble foam ear tips, balanced foam ear tips and a leather carrying case.
For more information: https://www.fiio.com/
---