Focal completes its Chora line for Home Cinema configurations.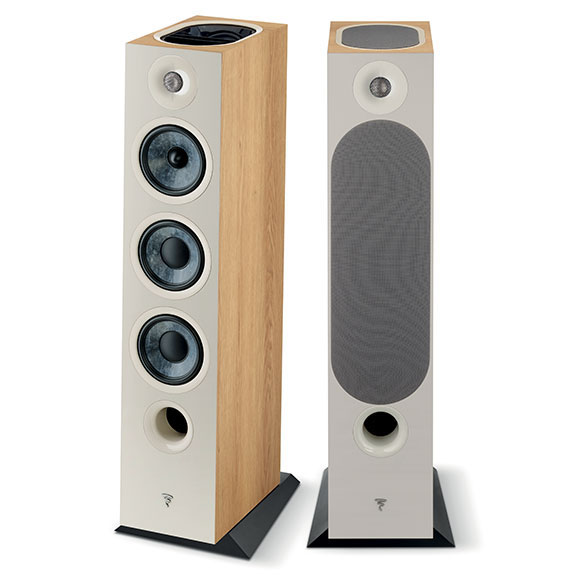 Source: Press Release, Last Accessed: 2020/01/24
Chora 826-D, Chora Center and Chora Surround to join the line of first Chora loudspeakers, combining design, technology and performance for a genuine home cinema experience at an unrivaled price. After presenting its Chora 806, Chora 816 and Chora 826 Hi-Fi loudspeakers in September 2019, the expert Saint-Etienne manufacturer of high-fidelity products now completes its line with home cinema solutions: Chora 826-D, Chora Center and Chora Surround. For deep bass, the brand also unveils a brand new subwoofer, the SUB 600P.
Chora 826-D is the reference product for the line. For the first time, Focal has incorporated Dolby Atmos technology in a floorstanding loudspeaker: a speaker driver installed above the loudspeaker directs the sound towards the ceiling at a carefully calculated angle, so that the audio signal is reflected around the entire room. The result has the listener wrapped in the sound, and immersed in a highly realistic 3D world, the company says. With the Chora Center central loudspeaker, to be placed on a stand or TV unit, voices and dialogues are reproduced with exceptional clarity and remarkable precision. Chora Surround, which can be easily fixed to the wall, is the final addition with its side or rear channels. With these loudspeakers, action scenes with the sound of planes, pouring rain or rolling thunder come to life. To enhance its offer, the engineers at Focal have also developed the Sub 600P, a 600-watt subwoofer.
All Chora loudspeakers incorporate speaker drivers with a Slatefiber cone. Designed and made in France in Focal's workshops, using cutting-edge equipment, this composite cone combines thermoplastic polymer with recycled non-woven carbon fibers. The result, according to the press release, is the optimal balance between damping, rigidity and lightness. The sound rendering is characterized by incredible richness, balance and dynamics. This Slatefiber drivers are combined with the Aluminum/Magnesium TNF tweeter, to provide silky trebles and increasingly optimized sound spatialization. The Sub 600P, meanwhile, features a Polyflex cone, heavier and more rigid to offer bass with impact and create an ultimate Home Cinema experience.
The Chora Home Cinema line will be available in February 2020, while the Sub 600P in Spring 2020.
For more information: https://www.focal.com/
---