Grimm Audio updates their MU1 music streamer, now support DXD and DSD128/256 formats.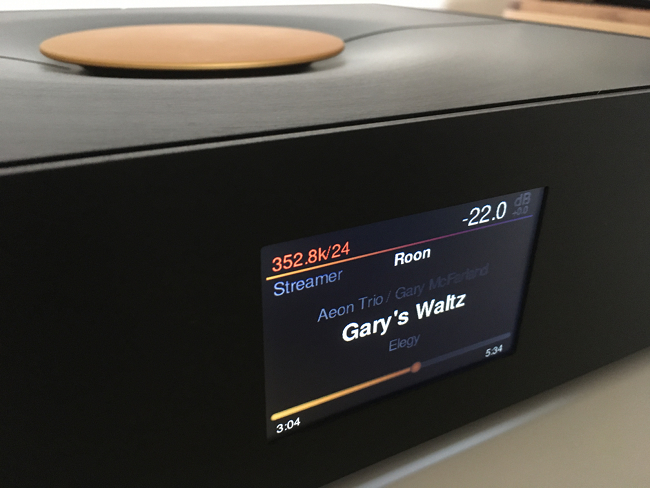 Source: Press Release, Last Accessed: 2020/03/09
With the release of its v1.1 firmware, Grimm Audio claims that their MU1 Music Streamer is now truly mature. It adds support of DXD, DSD128 and DSD256 file formats, so the MU1 owner can enjoy the quality of the upsampler also for downsampling. High res formats sound better than ever on a Grimm Audio LS1 active loudspeaker, and, also, on 3rd party DACs that seriously gain from the MU1's very low jitter clock source, the company stated.
For 3rd party DACs a volume control is added to the Digital Out 2 of the MU1. This volume control runs in the MU1 FPGA at extremely high quality. Grimm says that to find an analogue volume control with better performance is a real challenge. Other updates are a stand-by function that is conveniently accessible from the main menu and a new "support mode" that facilitates factory engineers to access a MU1 in the field for checks and repairs.
MU1 is a Linux based computer system supporting a Grimm's, in-house designed, FPGA interface board, featuring the company's trademark ultra low jitter clock. The MU1 runs Roon Core server, but for customers who prefer to only run a simple playback system without Roon's extras, there is, also a solid alternative, the company says.
The device supports standard digital connectivity through S/PDIF coaxial (RCA) and optical (Toslink) inputs, an AES/EBU (XLR) input, and Ethernet connectivity both for local resources (including NAS devices) and Internet streaming (Tidal, Qobuz and Spotify Connect services). It can also be used with external USB storage and optionally include an internal SSD if you need more storage.
For more information: https://www.grimmaudio.com/
---