iFi introduced the iSilencer+ and iDefender+ USB noise suppressors.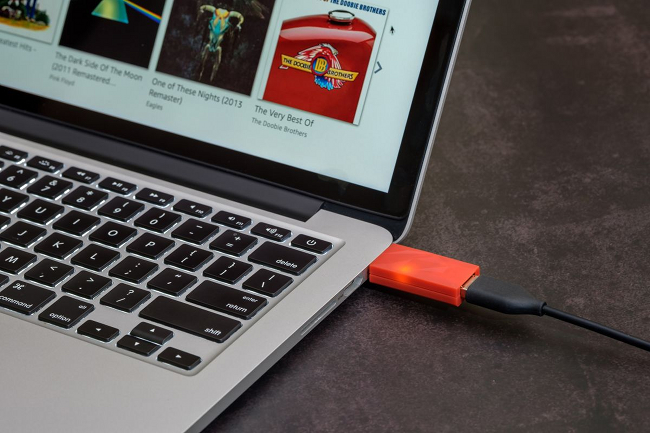 Source: Press Release, Last Accessed: 2020/03/30
When used for audio, USB interfaces are inherently noisy. iFi's iSilencer+ and iDefender+ remove electrical noise that distorts the audio signal to unleash the connected equipment's sonic potential.
USB is a complex, multi-purpose computer interface – not one that was created specifically for audio – designed to carry both power and data. It is susceptible to electrical noise, not least from the computer's power supply, which can adversely affect sound quality, iFi says. The company makes several devices that enhance USB audio quality. Two of the most popular are the iSilencer and iDefender. These devices are designed to tackle different issues afflicting USB audio and the current versions, iSilencer3.0 and iDefender3.0, are being replaced by new, improved models – the iSilencer+ and iDefender+.
Electrical noise on USB signals can result in audio signal distortion, artifacts (such as clicks and pops) and latency – all things that can affect the performance of computer-based audio systems. The iSilencer+ solves this issue by removing electrical noise (including EMI/RFI) at source, thereby enabling bit-perfect transfer of audio data to the DAC. Uniquely, it does this by combining passive filtering with iFi's ANC II (Active Noise Cancellation II) circuit.
Developed from military radar technology, ANC II works in a similar way to active noise- canceling headphones – it generates a signal identical to that of the incoming electrical noise but in the opposite phase, actively canceling it out. The new iSilencer+ sports several enhancements compared to the outgoing iSilencer3.0. The circuitry has been upgraded with the addition of low-ESR (Equivalent Series Resistance) Tantalum capacitors for input and output filtering, further elevating its noise-busting abilities with a 10-fold increase in filtering capacitance. It is also available in more flavors of USB, including versions for USB-A to USB-A, USB-C to USB-A and USB-C to USB-C. All versions support the SuperSpeed USB 3.0 standard, together with USB 2.0 for backwards compatibility, and incorporate high-quality gold-plated connectors for optimal signal transfer.
The iDefender+ is a more specialized USB audio device than the iSilencer+, specifically designed to tackle ground loops that can cause serious issues with some computer systems.
When plugged into the source device's USB socket, the iDefender+ detects whether there is such a problem and breaks the ground loop by "intelligently" disconnecting the computer's ground. When used with a DAC that relies on USB power from a computer, rather than power from the mains or a built-in battery, the iDefender+ offers an additional benefit. If an external AC/DC power supply is plugged into the USB-C socket on its side, it blocks power from the computer and instead feeds the DAC with power from the external supply. It is, also, available in three versions to suit the connected equipment.
The iFi iSilencer+ and iDefender+ are already available.
For more information: https://ifi-audio.com/
---