iFi announced the CAN headphone amplifier.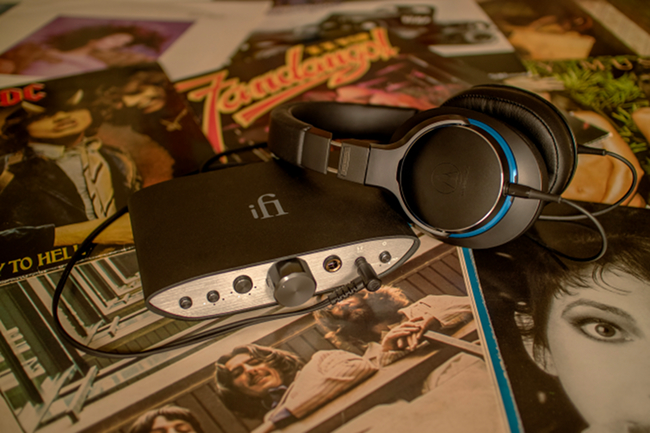 Source: Press Release, Last Accessed: 2020/07/31
According to the press release, in just a few short months, iFi's first ZEN Series products – the ZEN Blue and ZEN DAC – have established themselves as undisputed champs in the sub-£200 desktop DAC category, making high-performance audio more accessible than ever. Now, iFi expands this award-winning range with the ZEN CAN – an all-analogue headphone amplifier in the same compact aluminum chassis and offering the same exceptional value-for-money. With an RRP of just £149 (US$149, €165), the ZEN CAN sports many features usually reserved for high-end headphone amps at many times the price. The ability to drive tough headphone loads, the balanced circuit design, the vanishingly low levels of distortion and versatile sonic tailoring options to optimize performance are all highly unusual at such an eminently affordable price tag, the company says.
As an all-analogue headphone amp, the ZEN CAN offer no digital input of any kind, USB or otherwise. It connects to any audio source with an analogue output, such as the headphone output from a DAP (Digital Audio Player), a laptop, a tablet or a smartphone, or the RCA outputs from, say, a CD player or phono stage. It could be paired with the ZEN Blue to add Bluetooth reception, or combined with the ZEN DAC to upgrade the DAC's headphone amp stage. As well as a headphone amp, it can double as a preamp to feed a power amp and speakers or a pair of active speakers.
The CAN features a gain selector with four settings in 6-dB steps to precisely suit the connected headphones; unity gain (0dB) is useful to ensure low noise with sensitive in-ear monitors, while the higher gain settings make the most of tougher headphone loads, delivering excellent dynamic headroom. The amplifier offers a pair of headphone outputs – a 6.3mm single ended output and a 4.4 Pentaconn balanced output for headphones offering balanced connection. Other features include the latest versions of iFi's "XBass" and "3D" sonic tailoring options for headphones. XBass adjusts frequency response to enhance low frequency performance, while the 3D compensates for the "in-head localization" effect. Both XBass and 3D engage purely analogue processing and may be bypassed entirely if preferred.
Connectivity includes stereo RCA and 3.5mm single-ended inputs, plus a balanced 4.4mm Pentaconn input. A 4.4mm balanced output is also provided, to connect to power amps and active speakers equipped with a balanced input. All the ZEN CAN's inputs and outputs are gold plated for optimal conductivity.
For more information: https://ifi-audio.com/
---