Lehmannaudio Black Cube II: A classic redefined.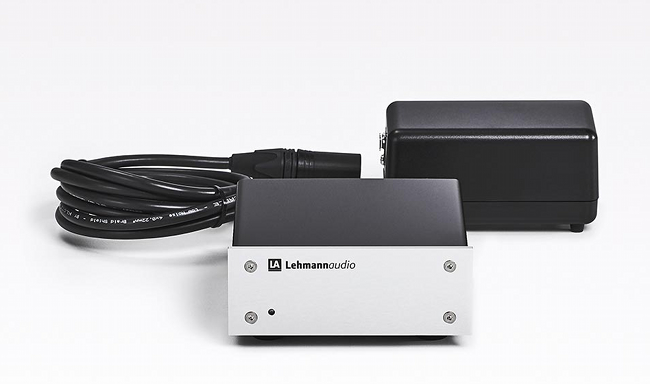 Source: Press Release, Last Accessed: 2020/11/18
With the introduction of their now iconic Black Cube phono stage in 1995, Lehmannaudio set a new standard for analogue systems. Combining recording studio knowledge with high-fidelity expectations, the realized performance of their very first product launched the company as one to watch for specialist audio solutions. In 2020, the company felt ready to introduce an updated variant of this iconic device to the market.
The Black Cube II combines the proven quality of Lehmannaudio's original Black Cube phono stage with the upgraded connectors and enclosure of the superior Black Cube SE II. Owing to the configurable bass filter with 16 different setting options, the Black Cube II can be perfectly tailored to each user's tonal preference. Its peerless dynamics let him rediscover old and new recordings – as if it were his first time, the company says.
According to the press release, the ultra-precise, passive RIAA filter network of the Black Cube II sits between two linear gain stages and is created using super-grade, high-transient, close-tolerance polypropylene foil capacitors. Hence this phono preamp offers the impressive, pure sound image of the premium device league at an attractive entry-level price tag. The Black Cube II is a new classic, boasting a custom-designed power supply for a wide, distortion-free dynamic range.
The enclosure of the Black Cube II is made from aluminum for its non-magnetic properties and is dampened under the lid to resist unwanted vibrations. The professional input stages used, ensures an outstandingly accurate, punchy, low-noise reproduction. The audio section is equipped with additional structures for efficient hum, HF and noise suppression. Its dual-sided audio PCB allows an optimized trace layout for an exceptionally smooth operation.
The Black Cube II can also be flexibly adapted to almost any system: each channel offers a slot to adjust for a custom impedance value. It's also finished with a captive, high-quality power supply cable for optimal power transfer from the included external power supply.
For more information: https://www.lehmannaudio.com/
---