Linn announced availability for Majik LP12's Krane tonearm.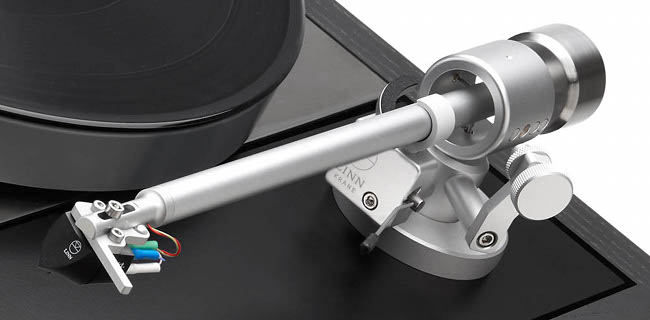 Source: Press Release, Last Accessed: 2020/11/12
Announced in September, the new Krane tonearm for Linn Majik LP12 is now available and all new Majik LP12 turntables will ship with the new higher performance arm fitted as standard.
The new Krane tonearm boosts the performance of Linn's entry level vinyl source in line with the recent Majik DSM enhancements and, in combination with the new Karousel bearing, offers even better value while giving vinyl lovers a chance to experience the iconic LP12 in an affordable package, Linn says.
Developed in partnership with renowned manufacturer, Clearaudio, the new higher performance arm has been designed for Linn effective length and offset angle to ensure complete congruity with all Linn cartridges and other related LP12 components and accessories.
The static-balanced design is hand assembled with high quality, precision aluminum and stainless steel components and features a polished tungsten and sapphire vertical bearing with dual ceramic horizontal bearing assembly, both of which are long-lasting and provide very low friction/rotational mass.
Krane has a range of adjustments making it easy to set up, including a laser etched scale for accurate and repeatable VTA adjustment, azimuth adjustment combined with a fixed offset angle to ensure perfect alignment of the cartridge and stylus, and an adjustable headshell design to ensure effective length is absolutely precise for proper cartridge alignment and performance.
The two-piece CNC aluminum head shell, featuring the distinctive Linn 3-point design, makes it a perfect match for Linn's Adikt Moving Magnet cartridge. However, the easily adjustable design means that Krane is also compatible with all Linn cartridges plus most 3rd party offerings.
For more information: https://www.linn.co.uk/
---