A5: Magico's Largest A Series loudspeaker.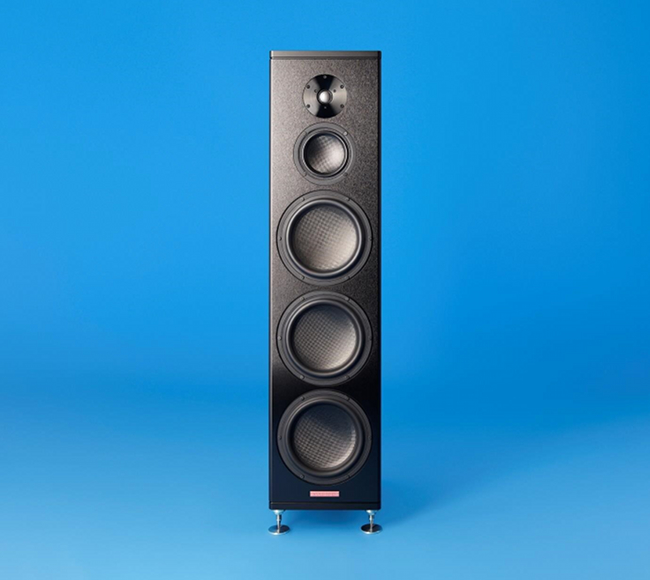 Source: Press Release, Last Accessed: 2019/12/06
The largest and most advanced of Magico's A Series, the A5 incorporates the company's first 5-inch pure midrange driver as well as enhanced midrange and bass driver cone technology. These new cones achieve unprecedented stiffness-to-weight ratio, a key parameter that Magico has pursued over the past 15 years, the company says. In addition, the crossover debuts Mundorf's new M-Resist Ultra foil resistors for unmatched transparency, liquidity and power handling. "The A Series has been a great success in reaching a wider audience," said Magico's founder, Alon Wolf. "The A5 builds on that success with a new 5-inch midrange of extraordinary musicality. And the A5 'plays larger,' with powerfully extended dynamic range."
The three-way, five- driver floor standing speaker retains such Magico hallmarks as extensively cross-braced 6061 aircraft grade aluminum and Elliptical Symmetry crossover. Finished in brushed black anodized aluminum, the loudspeaker is available at a suggested retail price of $21,800/pair.
For more information: https://www.magicoaudio.com/
---