Mark Levinson announced the No 5101 Streaming SACD Player and DAC.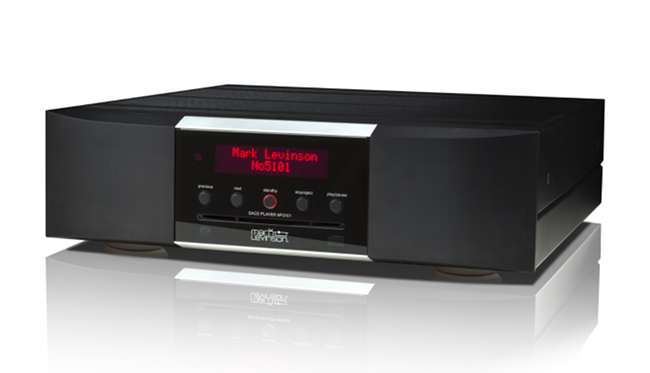 Source: Press Release, Last Accessed: 2020/10/22
Coupling audiophile-grade physical media formats with high-resolution streaming, a standalone DAC, and expansive control features, the new Mark Levinson No 5101 is designed to deliver digital content with the best possible quality and convenience for nearly every digital audio format.
Modern high-resolution network streaming capabilities over Ethernet and Wi-Fi are accessed via an intuitive mobile app for Android and iOS devices. Not only can users enjoy major streaming platforms, including Tidal, Deezer, Qobuz, and Napster, but also a plethora of podcasts and radio stations across the globe. Additionally, the No 5101 can play back files from NAS devices, as well as a connected USB flash drive.
The No 5101 features Mark Levinson's PrecisionLink II DAC, a circuit that includes five individual, ultra-low-noise voltage regulators to power an ESS Sabre 32-bit PRO series D/A converter with proprietary jitter reduction circuitry and user-selectable digital filters—seven choices for PCM and four for DSD.
The new device offers a variety of digital inputs, including one coaxial and one optical S/PDIF, one USB-A for playback from a flash drive, a CD/SACD transport, and network streaming via Wi-Fi or Ethernet. The No 5101 natively supports high-resolution formats, including FLAC, WAV, AIFF, OGG, up to 24bit/192k, AAC up to 24 bit/ 96kHz, DSF, and DFF up to 5.6 MHz (DSD128/DSD2X) as well as WMA and MP3 formats. The SACD drive plays SACD, CD-A, CD- R, and CD-RW discs. Outputs include stereo balanced XLR and single-ended RCA connectors. The No 5101 features fully discrete, direct- coupled, dual-monaural line-level output circuit powered through a linear power supply with an oversized toroidal transformer.
Chassis features a one-inch thick, bead-blasted, black-anodized, solid aluminum front panel, a sleek glass display, debossed top cover vents, screen-printed logo, and machined aluminum buttons.
For more information: https://www.marklevinson.com/