Moon launches 40th Anniversary Edition System for slightly over €30,000.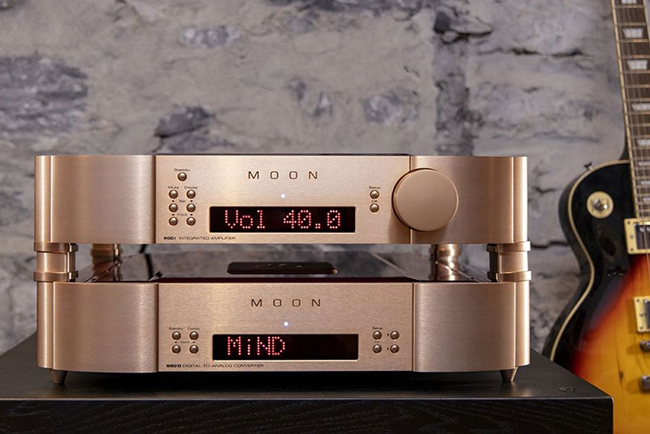 Source: Press Release, Last Accessed: 2020/09/23
Moon has created an iconic audio system to celebrate their 40th anniversary. The stunning Moon Anniversary Edition features the highly acclaimed 680D streaming DAC and the elegantly powerful 600i v2 integrated amplifier.
Each model is finished in a beautiful Millesime Red colorway designed to give a contemporary look plus a discreet styling cue recalling Moon's 1980 genesis. To complement the system, the remote-control unit is also in stunning Millesime Red and the Moon bridges in rose gold. A full set of premium cables is supplied.
With an exclusive production run of just forty systems, the Anniversary Edition system is designed for passionate audiophiles who want to be part of Moon's audio heritage. Each of the units in the system has a commemorative rose gold plate embossed with the Moon logo and individual serial number. The Anniversary Edition is presented in a robust custom road case featuring steel shoulders and wood finish side panels.
According to the press release, this statement system will delight its owners as the units pair perfectly. The Moon 680D streaming DAC is a complete and modern high-end listening solution and the Moon 600i integrated amplifier is an ideal partner as it delivers the true power and emotion of music with its fully differential dual-mono design offering finesse and superb control.
The 40th Anniversary Edition System includes the Moon 680D streaming DAC, the Moon 600i integrated amplifier, the remote control, Moon bridges, two custom made AC cables, one XLR custom made cable, one Simlink cable, white cotton gloves, user manual and a custom made steel and wood finished travel case.
Price is about $30,000, or €33,000.
For more information: https://simaudio.com/
---