Mytek Audio unveiled the Empire DAC/Streamer/Preamplifier.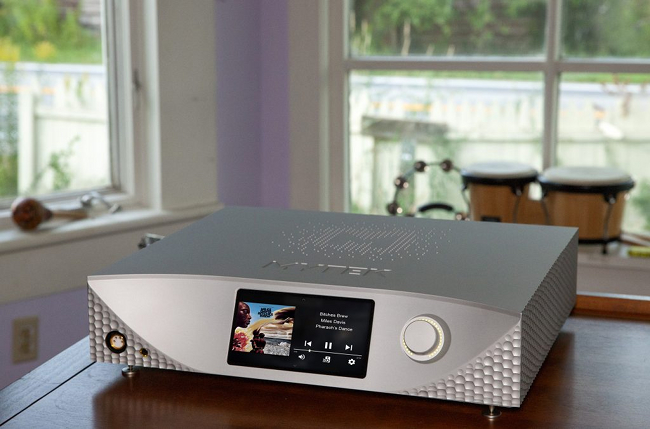 Source: Press Release, Last Accessed: 2020/09/30
The Empire establishes Mytek as a top player in the high-performance audio arena, offering RoonOS compatibility, a dual mono, fully balanced differential analog preamplifier with an ultra quiet MM/MC phono stage and a high current, dual mono, fully balanced headphone amplifier.
The new device features the new on-board Empire DAC which represents the highest performance and most musically engaging Mytek DAC ever, the company says. Built around two ultra-high performance ESS 9038PRO Sabre DAC chip sets, this dual mono fully balanced circuit is capable of 32-bit/768kHz PCM, DSD512 and MQA while achieving dynamic range greater than 133dB. Both the DAC and preamplifier functions are controlled by a brand new MytekOS platform, offering new functionality via easy software upgrades that will gradually be released in the future as the platform progresses.
The Empire streamer is a new product category which combines state-of-the-art analog design with modern digital, WiFi and an internet ready control platform in one easy to use device. Furthermore, as a result of both its modular hardware design and software based platform, the Empire Streamer can be easily described as "future proof", Mytek states. The Empire Series will be expanded upon with an addition of similarly constructed Empire Monoblock Amplifiers planned for 2021.
The first Empire Streamer units will be available in December 2020 with shipping in quantities by February 2021; MSRP of $19,995.00 in U.S. or € 19,995.00 (VAT incl) in E.U.
For more information: https://mytekdigital.com/
---