NAD introduced the C 298 power amplifier with Purifi Eigentakt amplification.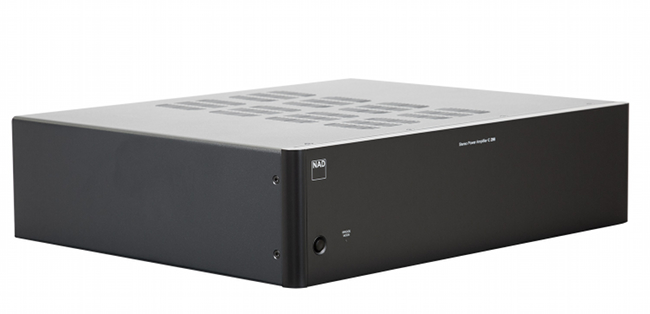 Source: Press Release, Last Accessed: 2020/09/09
NAD announced another high-performance amplifier that uses Purifi Eigentakt amplification technology, a two-channel powerhouse that is a perfect partner to high-quality preamplifiers or in any application where additional channels of audiophile amplification are desired. This new NAD classic amp boasts 185 Watts per channel into 8 Ohms and can be bridged to 620W into 8 Ohms to create a huge monoblock.
The company has moved away from the old fashioned and very power-hungry linear power supplies and Class AB output stages and has developed better performing circuits based on switch mode power supplies and Class D output stages. The generously sized power supply easily allows for 340W continuous into 4 ohms and over 570W instantaneous power for short term musical transients, NAD says.
Purifi is a Danish technology company that has brought together several of the industry's leading engineers to apply advanced mathematical modeling to solve the last remaining limitations of audio amplifiers. The Eigentakt modules are manufactured by NAD under license from Purifi, allowing NAD to optimize these specifically in combination with the custom designed power supply and input stages of the C 298.
Selectable balanced inputs make the C 298 a natural for studio use or connection to high end preamps and processors. These inputs include a trim control, useful for matching to other components. A line out allows further addition of power on the same channel for additional speakers or subwoofers. Added to all this connectivity is a bridge switch that turns the C 298 into a powerful monoblock amplifier.
The C 298 will be shipping in October 2020.
For more information: https://nadelectronics.com
---