Neat Acoustics' Ministra Loudspeaker.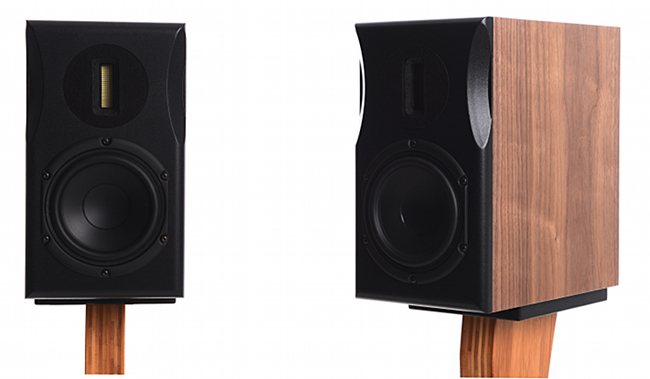 Source: Corporate website, Last Accessed: 2020/04/06
Following hard on the heels of the Ekstra loudspeaker, Neat Acoustics announced a bookshelf version, the Ministra, a two-way, compact design based on their favorite isobaric architecture.
The Ministra is a boundary design, intended for discreet close-to-the-wall placement. The presentation is typically Neat; musically engaging, with a generous soundstage and tremendous agility. Bass is surprisingly well extended, displaying the same levels of control shown with other Neat isobaric designs, the company states.
The new loudspeaker is a scaled-down version of Neat's Ultimatum XLS standpoint/bookshelf model. It features isobaric bass loading and features two 134mm bass/midrange drivers (one is inside the cabinet, forming the isobaric chamber) and a ribbon tweeter. Both the ribbon tweeter and the bass/midrange pair are the same used in the Ekstra.
The cabinet includes a sub-baffle coupled to the main structure via a polyethylene membrane, ensuring very low coloration. This tiny speaker (30x17x29cm) is intended for smaller rooms, yet it produces an expansive soundstage, capable of filling much larger spaces with beautiful music, Neat says.
Ministra is a 4 Ohm loudspeaker with 86dB/1W sensitivity, recommended for use with 25-100W per channel amplifiers. It is available in four standard finishes, Natural Oak, American Walnut, Black Oak and Satin White.
For more information: http://neatacoustics.com/
---