Polk Audio's flagship Legend Series.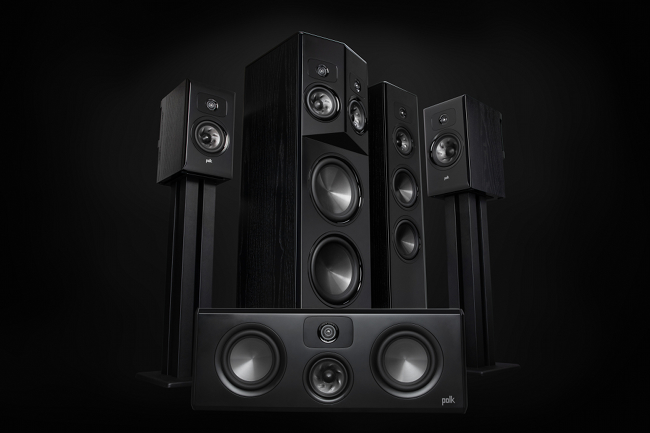 Source: Press Release, Last Accessed: 2019/09/15
Drawing from more than 45 years of experience in developing loudspeakers, the Legend Series, allegedly, represents the most sophisticated, and intensively engineered loudspeakers the company has ever introduced. The series is comprised of six models, including two bookshelf, one center, an Atmos height module, and two tower loudspeakers.
Leading the Legend Series is Polk's L800 "True Stereo" floor-standing speaker, featuring next generation Stereo Dimensional Array (SDA-PRO) technology, the first SDA speaker introduced in over 20 years and the only in the world to maintain full stereo separation from the source to the listener's ears. The SDA design minimizes an audio phenomenon known as inter-aural crosstalk (IAC), which is found in all conventional speakers. The company says that this technology acoustically isolates the two stereo channels and cancels out IAC to deliver a true stereo listening experience, creating a deep, three-dimensional soundstage that faithfully reproduces the recording. The new design employs a special "Head Shadow" filter in the dimensional array, which is built to more exactly match—and therefore cancel out— IAC. An additional patent was granted for the L800's uniquely designed 15-degree angled baffles. This design angles the transducers more precisely toward the listener, which removes any loss of high frequency extension and the need to "toe-in" the loudspeakers.
The Legend Series also includes the L100 5.25-inch bookshelf speakers, L200 6.5-inch bookshelf speakers, L400 center channel speaker, L600 tower speakers, L800 SDA tower speakers, and L900 Height/Elevation module, all of which can be used for home theater and two-channel listening applications. The line is fully compatible with today's home theater audio formats including Dolby Atmos, Dolby Atmos Height Virtualization Technology, DTS:X and DTS Virtual:X, the company states.
For more information: https://www.polkaudio.com/
---