Debut Carbon EVO: Pro-Ject's most popular turntable refined in every aspect.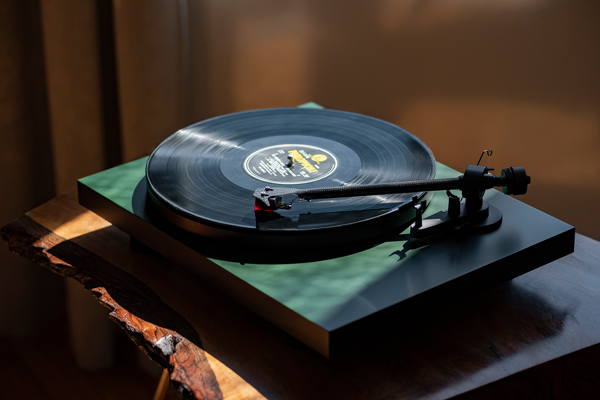 Source: Press Release, Last Accessed: 2020/08/24
Pro-Ject Audio Systems recently announced the Debut Carbon EVO, the latest evolution of their most popular turntable design that revolutionized the Hi-Fi industry.
From the middle of the 1990s, only a handful of years after Pro-Ject Audio Systems was founded and right at the peak of CD's popularity, the company could already see the growing number of people missing analogue music. In 1998 Heinz Lichtenegger and his UK distributor and longtime friend, Laurence Armstrong, were sitting together dreaming of a new record player model that could deliver as close to high-end sound as possible, but at a price that a new younger generation could afford. For more than 20 years, the Debut is one of the best-selling products in the history of Hi-Fi with close to 1 million units sold. It made listening to vinyl an affordable option for music lovers. Its minimalist aesthetic and premium finish options also made analogue fashionable again. Through the years Pro-Ject constantly kept improving their formula, moving with technologies and fashion trends.
Now in 2020, it is time for the next generation. The Debut Carbon EVO focuses on the core aspects that make a turntable sound great: Technically correct design – expert craftsmanship – handmade in the EU. The new model features a new motor suspension and an elegantly hidden speed switch for simple 33/45(78) RPM selection of electronically controlled speeds. The TPE damped heavy steel platter uses a thick elastomer ring to reduce resonances, along with new height adjustable aluminum/elastomer feet that decouple the player from outside vibrations.
What hasn't changed is the great features which made the Debut Carbon such a great success, like the 8.6-inch one-piece carbon tonearm with a pre-adjusted €120,- cartridge, the semi-symmetrical phono cable, the gold plated RCA connectors, and the included dust cover.
The Debut Carbon EVO, including cartridge, is available in five new satin signature colors for MSRP €499,- (incl. VAT) at Pro-Ject dealers in autumn 2020.
For more information: https://www.project-audio.com/
---