PSB brings decades of expertise to compact, powered loudspeakers.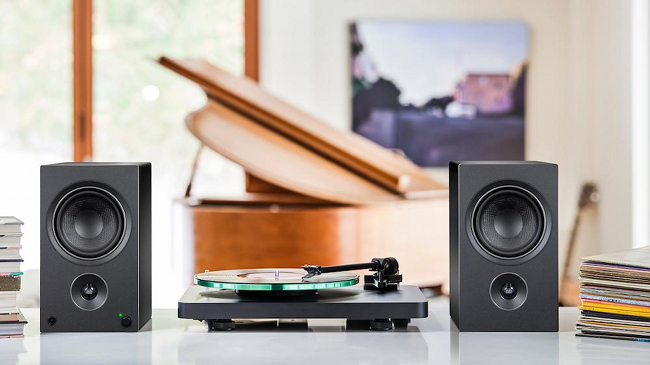 Source: Press Release, Last Accessed: 2020/10/09
PSB announced the immediate availability of two new affordable compact, powered loudspeakers, the Alpha AM3 and Alpha AM5. The two affordable active monitors are built on the success of highly acclaimed Alpha Series.
The new models are founded on PSB's almost 50 years of critically acclaimed speaker design expertise and the award-winning Alpha P3 and P5 introduced last year. The Alpha AM3 and Alpha AM5 are offered in a choice of Matte White or Matte Black finish.
According to the press release, both monitors are effortless to set up and use and can serve as the foundation of a compact, home entertainment system. The user can stream and listen to favorite music with aptX Bluetooth from mobile devices, or connect to a computer, other audio sources or a TV.
Both models feature several sound modes allowing listeners to accentuate dialogue, soundstage and more. Vinyl lovers will appreciate the dedicated RCA phono input. Where desired, use the sub output to add a subwoofer for even deeper bass.
Leveraging amplification expertise from its sister brands provided the PSB design team with the considerable advantage of designing a speaker for a known amplifier. Add the power of DSP and, suddenly, the frequency response, bass extension and total output are optimized to a remarkable level of performance for such compact speakers, the company says.
Using PSB's proprietary Alpha drivers, the AM5 features a 5.25-inch woofer with textured polypropylene cone and a 2x50W amplifier. The AM3 utilizes a 4-inch woofer and a 2x35W amp. Both models utilize a 0.75-inch aluminum dome tweeter with Neodymium magnet and feature acoustically transparent detachable magnetic grilles.
For more information: https://www.psbspeakers.com/
---