Q Acoustics expands award-winning 3000i range with powerful 3030i standmount loudspeaker.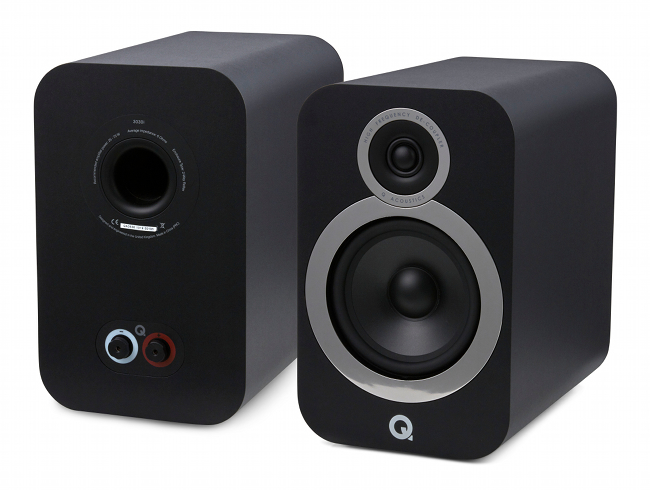 Source: Press Release, Last Accessed: 2020/01/09
Q Acoustics has added a new model to its award-winning 3000i loudspeaker range: the 3030i standmount speaker, engineered to provide more powerful bass performance in a conveniently compact size. Introduced in April 2018, the Q Acoustics 3000i range has been designed and engineered to deliver superb Hi-Fi and home cinema sound and premium build quality at an accessible price. Adapting and incorporating technology from the company's flagship Concept 500 and 300 series, the 3000i collection caters to all budgets and living spaces.
3030i slots into the range between the 3020i bookshelf speaker and 3050i floorstander. While retaining the elegant, compact appearance of a standmount speaker, it derives its woofer design from the much larger and more powerful 3050i floor standing model. This 165mm woofer, featuring a new motor with copper clad aluminum windings, has been optimized for use in a smaller standmount-style cabinet, allowing the 3030i to go right down to 46Hz at low-end. The tweeter and mounting arrangement, meanwhile, are taken directly from the 3050i to deliver a class-leading high-frequency performance the company says. According to the press release, point to Point P2P bracing, a technology first introduced in the flagship Concept 500 speaker, maintains high cabinet rigidity and low distortion, and the bespoke floor stand provides excellent stability while positioning the tweeter at the optimal listening height.
The 3030i is available in four cabinet color finishes: Arctic White, Carbon Black, Graphite Grey and English Walnut.
For more information: https://www.qacoustics.co.uk/
---