REL's powerful 212/SX subwoofer.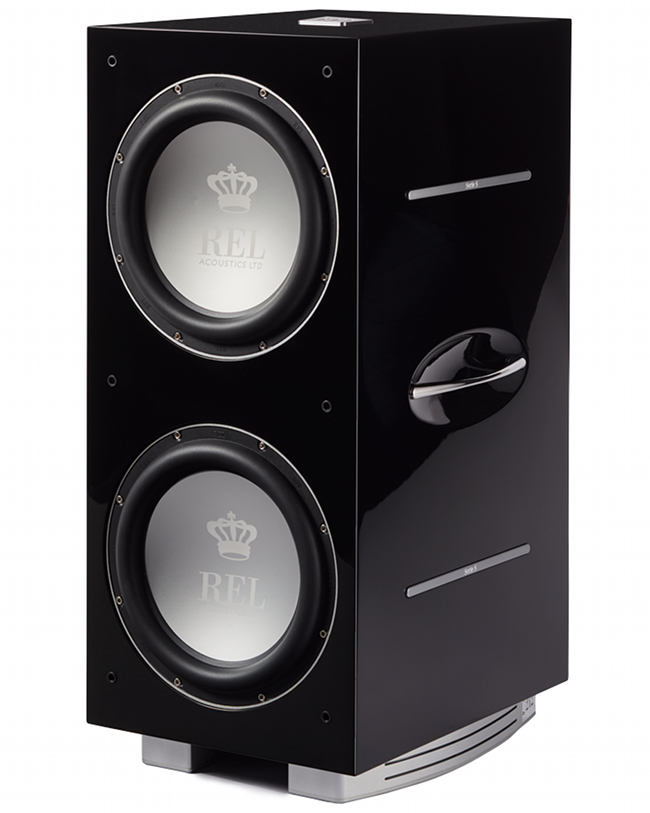 Source: Corporate website, Last Accessed: 2020/07/01
Whilst 212/SX thunders and shakes foundations, it also resolves detail and restores midrange warmth to its correct balance. At 1,000 watts with four 12-inch drivers, 212/SX drives rooms hard and in multiple modes which allows it to create richer bass everywhere.
Refinements to both REL's ultra-fast filters and newly developed drivers produces harder slam and brings to life quieter, gentler moments, improving system performance at both extremes, the company says. Therefore the new sub plays brilliantly with both high-end 2-channel and large power theater applications.
The 212/SX features twin 12-inch (350mm) active drivers which now offer an additional 12mm of stroke and -also- benefit from updated suspension geometry and greater power handling, while a brand-new double-spider, high powered passive unit on the bottom delivers floor rippling low bass. The two new "SuperProgressive" passive radiators produces extremely long travel allowing for very loud output while retaining the variable stiffness of its suspension.
The Gen 5 amplifier is a paragon of extreme power and reliability. At 1,000 watts of output, plus the ability to connect both High Level and .1/LFE simultaneously with optional state of the art wireless, 212/SX delivers the goods at scale. Speaking of wireless, REL developed a new high resolution, audiophile-grade uncompressed wireless system for 212/SX named the Airship. This is a new 5.8 GHz military-based wireless system built into a monolithic LSI chip that delivers incredibly fast bass and includes two channels. The first channel handles the High Level Input and can be used for both stereo bass or use of a single channel with monoblock amplifiers. Simultaneously, Airship will process the .1/LFE channel necessary for special effects in film so both RCA and XLR inputs are provided.
For more information: https://rel.net/
---