New All-in-One Music System Ottava f SC-C70MK2 from Technics.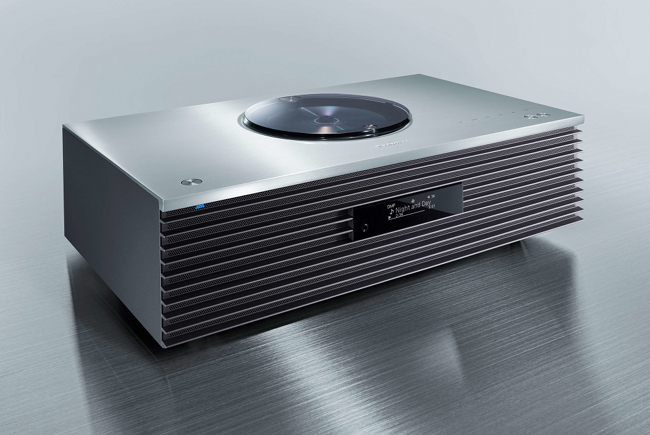 Source: Press Release, Last Accessed: 2020/09/01
Technics unveiled their new Premium Class Ottava f SC-C70MK2 a new version created by further refining the sound quality, function and design of the preceding SC-C70 model, a compact all-in-one system highly acclaimed in the market for casual enjoyment of high-quality music.
The SC-C70MK2 is equipped with an exclusively developed 8-cm woofer and a 2-cm dome tweeter. The new tweeter is combined with an acoustic lens whose shape is optimized to deliver more expansive sound. Just like its predecessor, the SC-C70MK2 features a 2.1ch speaker system that includes a 12-cm subwoofer. The speaker system is driven by three units of Technics' original digital amp, JENO Engine, to reproduce full-bodied sound unimaginable from such a compact unit, the company says.
The SC-C70MK2 is also equipped with Space Tune, a function that adjusts sound to best suit the installation location condition. In addition, the product has a built-in mic, so Space Tune Auto which achieves optimally balanced sound all automatically can be used. The SC-C70MK2 supports a wide range of music sources including CD and radio as well as streaming services such as Chromecast built-in, AirPlay 2 and Deezer.
This all-in-one music system is also an attractive and pleasing audio system to look at. It sports an aluminum top panel, a louvered front grille and a unique manual CD tray. The high-quality design typifies Technics' identity. In addition to the silver model, a full-black SC-C70MK2 is also available.
For more information: https://www.technics.com/
---