Technics announced the first-ever Reference Class SU-R1000 integrated amplifier.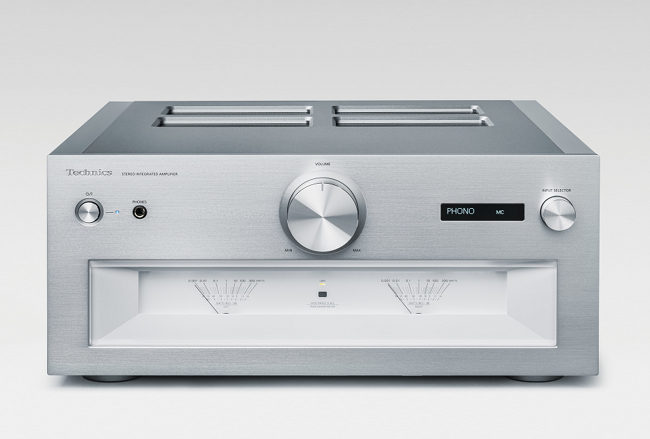 Source: Press Release, Last Accessed: 2020/09/01
The Reference Class products are developed in pursue of an insatiable desire to deliver ultimate sound quality and they offer premium musical experience the Technics brand is known for. Now, the company unveiled their first Reference Class integrated amplifier, the SU-R1000.
Most high-end audio amplifiers are analogue but because today's mainstream music sources are digital, their signals should ideally be processed in the original digital format, the company says. Furthermore, devices such as A/D converters are also advancing, allowing high-precision digital signal processing of analogue music sources. Under this logic, Technics has been devoted to the development of digital amp technology since 2014.
In creating the SU-R1000 Reference Class product, Technics used their newly developed ADCT (Active Distortion Canceling Technology), in addition to the proprietary technologies that maximize digital amps' advantages, such as LAPC and JENO. The ADCT realizes further enrichment of sound quality by eliminating distortion generated in the power stage by speaker's counter electromotive force and power supply voltage drop. A new switching power supply system, Advanced Speed Silent Power Supply, has successfully improved the S/N ratio. Furthermore, four independent power supply units provided for different circuit blocks realize superb separation and dynamic sound reproduction. What's more, the power devices are low-resistance GaN (gallium nitride).
There are still many analogue record enthusiasts, and they form an important market segment for Technics. The SU-R1000 is equipped with an Intelligent Phono EQ, which utilizes digital technology to achieve accurate equalizer curve and delivers high sound quality by improving the crosstalk of the cartridge and enhancing the frequency characteristic determined by the matching of the cartridge and phono equalizer. Additionally, the SU-R1000 is equipped with a Battery Driven Clock Generator, enabling superb sound image localization and clear sound space expression, the company says.
In the power output section of the amplifier, Technics has employed a high-speed GaN (gallium nitride) FET driver device with super-low resistance. This enables the construction of a high-power amp using a single push-pull configuration, allowing the length of the large current carrying signal path to be shortened.
The amplifier comes with an abundance of input and output terminals, including Phono XLR input and two USB-B Input terminals, to handle a broad range of analogue and digital audio sources and peripheral equipment.
For more information: https://www.technics.com/
---