Emerson: Wattson Audio's first product is a proprietary streaming solution.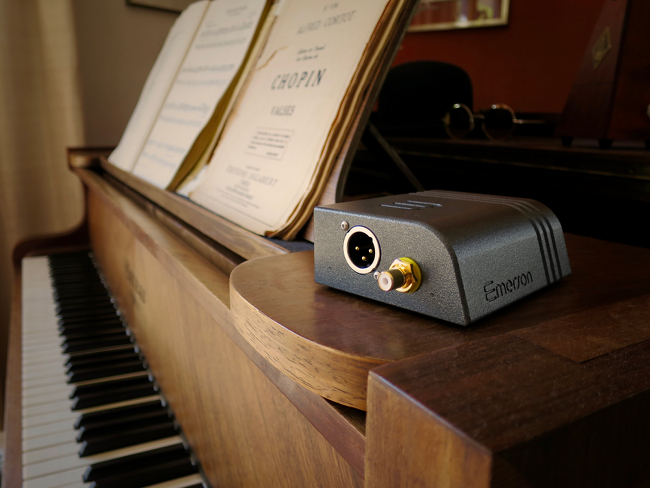 Source: Corporate website, Last Accessed: YYYYMMDD
Wattson Audio was born of the passion and experience acquired during nearly twenty years by the company Engineered SA in the musical reproduction field and builds on their growing will to combine numerous electronic and software concepts developed throughout the years. Of all their achievements, the highlight is undoubtedly a proprietary streaming solution.
This network interface is constantly evolving, thus allowing to smoothly integrate new features and support for the latest formats, so that he company can assure compatibility with the highest audiophile standards. This is one of the first audio streaming solutions that is adapted to requirements imposed by high-end systems, the company stated. Now this technology is available through a new device, named Emerson.
Emerson is available in two versions, the digital, with AES/EBU and S/PDIF outputs to allow a connection to any system equipped with digital audio input, an ideal companion to a high-end digital-to-analog converter that does not have a network connection and the analog version which adds RCA analog output through an integrated digital-to-analog converter. The analog version can be connected to any kind of system equipped with standard analog audio inputs and to active loudspeakers.
Wattson Music, the app designed and developed for all Wattson Audio models allows to connect your Emerson and select your preferred musical content, either from your local media server, or from an online streaming service. Tidal and Qobuz Hi-Res catalogs, as well as the vast radio choice brought to you by TuneIn, are at your fingertips.
Network connectivity is through Ethernet 100 Mbit/s and supported formats include WAV, FLAC, AIFF, ALAC, MP3, AAC, Ogg Vorbis, and WMA. The digital version can output up to 24-bit 192kHz PCM streams while the analog version supports conversion up to 24-bit 384kHz and DSD64. The device is compatible with UPnP/DLNA and AirPlay, while Roon Ready-ness is coming soon.
For more information: https://en.wattson.audio/
---