Sound EVOlved: Wharfedale's new EVO4 loudspeaker series.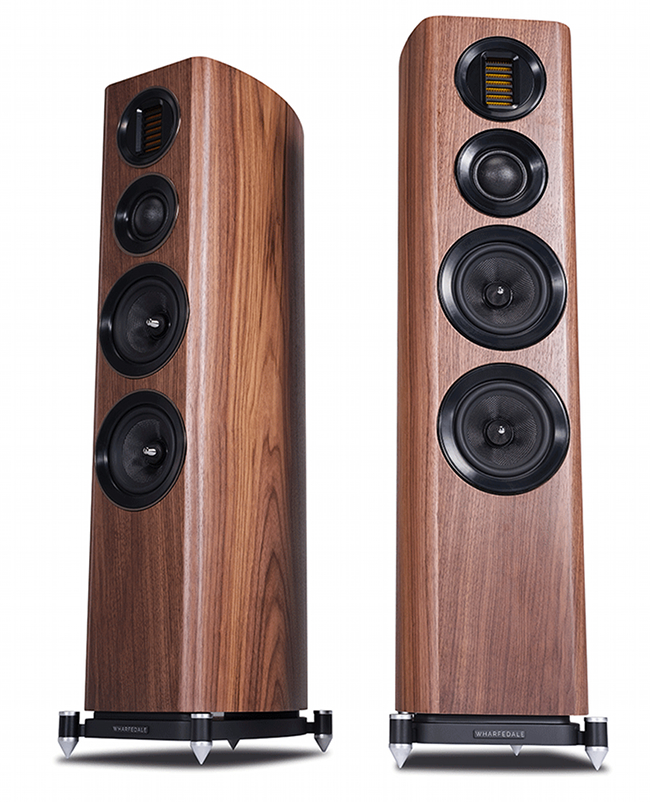 Source: Press Release, Last Accessed: 2019/10/28
EVO4 Series loudspeakers harness concepts and technologies from Wharfedale's flagship Elysian project to deliver high-end performance without upscale price tags. The initial range comprises six models: two standmount speakers (EVO4.1 and 4.2), two floorstanders (EVO4.3 and 4.4), a large home cinema centre speaker (EVO4.C) and a surround speaker designed for on-wall siting (EVO4.S). A more compact centre speaker (EVO4.CS) will be added to the range towards the end of the year.
According to the press release, the EVO4 Series was developed concurrently with the Elysian project and benefits from the same extensive R&D processes. Much engineering and technology is shared between these speakers and the family resemblance is obvious. Developed from the Air Motion Transformer (AMT) high-frequency unit created for Elysian, EVO4's AMT unit utilises a radically different way of moving air compared to conventional dome tweeters which is not only efficient but, also also highly accurate as the diaphragm is under close control of the motor system at all times.
To match to the AMT treble unit, the company has developed a fast and responsive dome midrange driver with wide bandwidth, assisted by the incorporation of a damped rear chamber. This unit is used by all the three-way EVO4 speakers. The soft fabric dome, damped with a plasticiser coating, is vented aperiodically into a specially shaped rear chamber that is profiled to scatter and absorb rear energy from the dome. This results in a linear response from 800Hz to 5kHz – a remarkable bandwidth from such a midrange unit, Wharfedale says.
All the three-way EVO4 Series models combine an AMT treble unit, a fabric dome midrange unit and bass drivers with Kevlar cones. The EVO4 Series' bass drivers utilise the advanced, low-distortion motor system developed for the Elysian bass units, married to a woven Kevlar cone fitted with a low-loss rubber surround.
The cabinets are hand-finished in handsome wood veneers. Beneath the veneer is a sandwich of woods of different densities, designed to reduce panel resonance to below audibility. The Wharfedale EVO4 Series are available in a choice of black, white or walnut wood veneers.
For more information: https://www.wharfedale.co.uk/
---